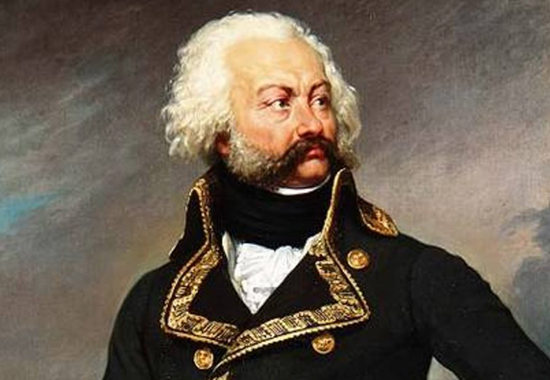 Adam Philippe de Custine 1740-1793
Image Above

Adam-Philippe, Comte de Custine, Commander in chief of the Army of the Rhine in 1792

Detail of the painting by Joseph Désiré Court

© Direction des Musées de France


Custine was a French general.
He served in the

Seven Years' War and against the English in the

American Revolution.

In 1791, Custine was appointed lieutenant-general of the army of the Vosges. He won the

Battle of Spires in September 1792, and took Worms, Mainz, and Frankfurt in October 1792.
The Prussian army forced Custine to retreat during the winter of 1792-93. He lost Frankfurt on December 2, 1792, and Hochheim on January 6, 1793.
Custine ended up on the

guillotine, after the Revolutionary Tribunal found him guilty of having intrigued with the enemies of the Republic.
He was executed on August 28, 1793.
More History