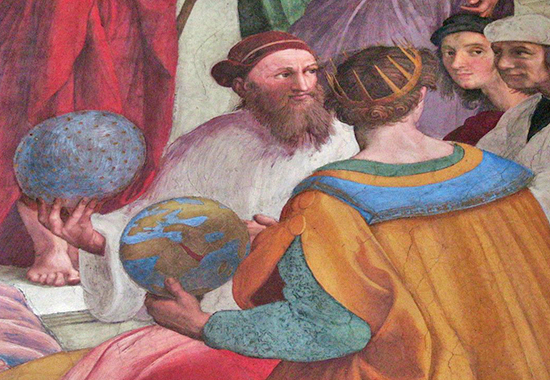 Zoroaster 628-551 BC

Image Above
Zoroaster holds the heavenly sphere, Ptolemy (with his back turned) holds the earthly sphere. Staring right into the camera is Raphael himself, who should have known better.
Detail from Raphael Sanzio's fresco The School of Athens, created in 1509 in the Stanza della Segnatura, Vatican Palace, Rome, Italy.
Here is the entire piece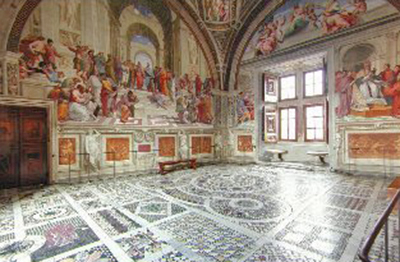 Zoroaster hailed from ancient Iran.
His forte was religion. Thus, his ideas live on as Zoroastrianism.
He is also spelled Zarathushtra or Zarathustra.
More History