Map Description
Two versions of a historical map of ancient Olympia according to the German excavations.
Illustrating
1 Buleuterium
2 Temple of Zeus
3 Altar of Zeus
4 Metroum
5 Pelopium
6 Exedra of Herodes Atticus
7 Heraeum
8 Philippeum
9 Prytaneum
10 End of the Stadium
11 Propylaeum

Credits
University of Texas at Austin. Historical Atlas by William Shepherd (1911).

Related Links


About the Ancient Olympic Games

About Ancient Greece

About the Legend of Marathon

About Ernst Curtius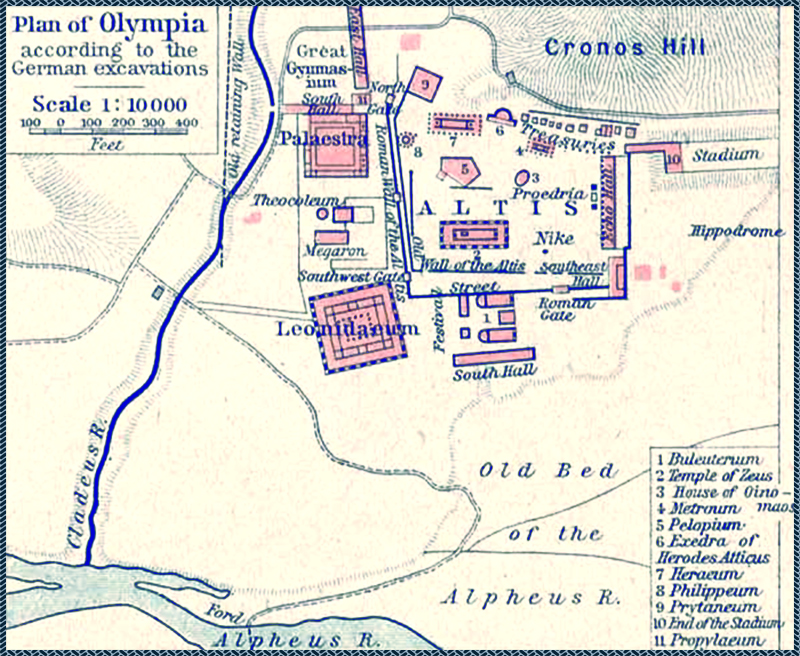 More History