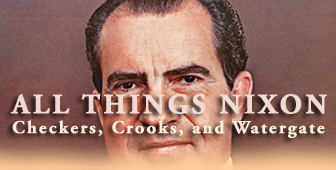 Explorers, Scientists & Inventors

Musicians, Painters & Artists

Poets, Writers & Philosophers

Native Americans & The Wild West

First Ladies

Popes

Troublemakers

Historians

Archaeologists

Royal Families

Tribes & Peoples
Assassinations in History
Who got slain, almost slain, when, how, why, and by whom?

Go to the Assassination Archive

Online History Dictionary A - Z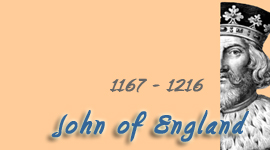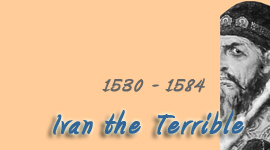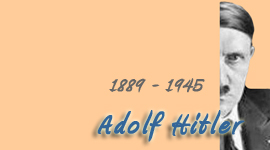 Voyages in History
When did what vessel arrive with whom onboard and where did it sink if it didn't?

Go to the Passage-Chart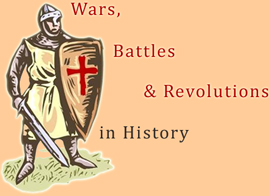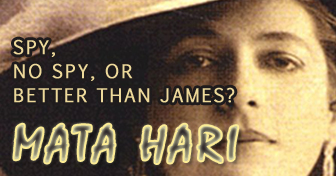 The Divine Almanac
Who all roamed the heavens in olden times? The Who's Who of ancient gods.



Check out the Divine Almanac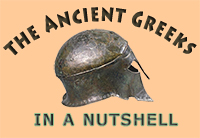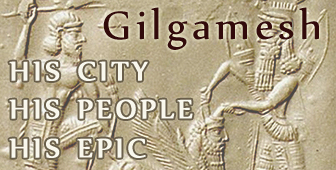 The History of Herodotus: Page 05
Volume One - Book I
81. By these then a siege had been established: but Crœsus, supposing that the siege would last a long time, proceeded to send from the fortress other messengers to his allies. For the former messengers were sent round to give notice that they should assemble at Sardis by the fifth month, but these he was sending out to ask them to come to his assistance as quickly as possible, because Crœsus was being besieged.

82. So then in sending to his other allies he sent also to Lacedemon. But these too, the Spartans I mean, had themselves at this very time (for so it had fallen out) a quarrel in hand with the Argives about the district called Thyrea. For this Thyrea, being part of the Argive possessions, the Lacedemonians had cut off and taken for themselves. Now the whole region towards the west extending as far down as Malea[96] was then possessed by the Argives, both the parts situated on the mainland and also the island of Kythera with the other islands. And when the Argives had come to the rescue to save their territory from being cut off from them, then the two sides came to a parley together and agreed that three hundred should fight of each side, and whichever side had the better in the fight that nation should possess the disputed land: they agreed moreover that the main body of each army should withdraw to their own country, and not stand by while the contest was fought, for fear lest, if the armies were present, one side seeing their countrymen suffering defeat should come up to their support. Having made this agreement they withdrew; and chosen men of both sides were left behind and engaged in fight with one another. So they fought and proved themselves to be equally matched; and there were left at last of six hundred men three, on the side of the Argives Alkenor and Chromios, and on the side of the Lacedemonians Othryades: these were left alive when night came on.
So then the two men of the Argives, supposing that they were the victors, set off to run to Argos, but the Lacedemonian Othryades, after having stripped the corpses of the Argives and carried their arms to his own camp, remained in his place. On the next day both the two sides came thither to inquire about the result; and for some time both claimed the victory for themselves, the one side saying that of them more had remained alive, and the others declaring that these had fled away, whereas their own man had stood his ground and had stripped the corpses of the other party: and at length by reason of this dispute they fell upon one another and began to fight; and after many had fallen on both sides, the Lacedemonians were the victors. The Argives then cut their hair short, whereas formerly they were compelled by law to wear it long, and they made a law with a curse attached to it, that from that time forth no man of the Argives should grow the hair long nor their women wear ornaments of gold, until they should have won back Thyrea. The Lacedemonians however laid down for themselves the opposite law to this, namely that they should wear long hair from that time forward, whereas before that time they had not their hair long. And they say that the one man who was left alive of the three hundred, namely Othryades, being ashamed to return to Sparta when all his comrades had been slain, slew himself there in Thyrea.
83. Such was the condition of things at Sparta when the herald from Sardis arrived asking them to come to the assistance of Crœsus, who was being besieged. And they notwithstanding their own difficulties, as soon as they heard the news from the herald, were eager to go to his assistance; but when they had completed their preparations and their ships were ready, there came another message reporting that the fortress of the Lydians had been taken and that Crœsus had been made prisoner. Then (and not before) they ceased from their efforts, being grieved at the event as at a great calamity.
84. Now the taking of Sardis came about as follows:--When the fourteenth day came after Crœsus began to be besieged, Cyrus made proclamation to his army, sending horsemen round to the several parts of it, that he would give gifts to the man who should first scale the wall. After this the army made an attempt; and when it failed, then after all the rest had ceased from the attack, a certain Mardian whose name was Hyroiades made an attempt to approach on that side of the citadel where no guard had been set; for they had no fear that it would ever be taken from that side, seeing that here the citadel is precipitous and unassailable. To this part of the wall alone Meles also, who formerly was king of Sardis, did not carry round the lion which his concubine bore to him, the Telmessians having given decision that if the lion should be carried round the wall, Sardis should be safe from capture: and Meles having carried it round the rest of the wall, that is to say those parts of the citadel where the fortress was open to attack, passed over this part as being unassailable and precipitous: now this is a part of the city which is turned towards Tmolos. So then this[97] Mardian Hyroiades, having seen on the day before how one of the Lydians had descended on that side of the citadel to recover his helmet which had rolled down from above, and had picked it up, took thought and cast the matter about in his own mind. Then he himself[98] ascended first, and after him came up others of the Persians, and many having thus made approach, Sardis was finally taken and the whole city was given up to plunder.
85. Meanwhile to Crœsus himself it happened thus:--He had a son, of whom I made mention before, who was of good disposition enough but deprived of speech. Now in his former time of prosperity Crœsus had done everything that was possible for him, and besides other things which he devised he had also sent messengers to Delphi to inquire concerning him. And the Pythian prophetess spoke to him thus: "Lydian, master of many, much blind to destiny, Crœsus, Do not desire to hear in thy halls that voice which is prayed for, Voice of thy son; much better if this from thee were removèd, Since he shall first utter speech in an evil day of misfortune." Now when the fortress was being taken, one of the Persians was about to slay Crœsus taking him for another; and Crœsus for his part, seeing him coming on, cared nothing for it because of the misfortune which was upon him, and to him it was indifferent that he should be slain by the stroke; but this voiceless son, when he saw the Persian coming on, by reason of terror and affliction burst the bonds of his utterance and said: "Man, slay not Crœsus." This son, I say, uttered voice then first of all, but after this he continued to use speech for the whole time of his life. 86. The Persians then had obtained possession of Sardis and had taken Crœsus himself prisoner, after he had reigned fourteen years and had been besieged fourteen days, having fulfilled the oracle in that he had brought to an end his own great empire. So the Persians having taken him brought him into the presence of Cyrus: and he piled up a great pyre and caused Crœsus to go up upon it bound in fetters, and along with him twice seven sons of Lydians, whether it was that he meant to dedicate this offering as first-fruits of his victory to some god, or whether he desired to fulfil a vow, or else had heard that Crœsus was a god-fearing man and so caused him to go up on the pyre because he wished to know if any one of the divine powers would save him, so that he should not be burnt alive. He, they say, did this; but to Crœsus as he stood upon the pyre there came, although he was in such evil case, a memory of the saying of Solon, how he had said with divine inspiration that no one of the living might be called happy. And when this thought came into his mind, they say that he sighed deeply[99] and groaned aloud, having been for long silent, and three times he uttered the name of Solon. Hearing this, Cyrus bade the interpreters ask Crœsus who was this person on whom he called; and they came near and asked. And Crœsus for a time, it is said, kept silence when he was asked this, but afterwards being pressed he said: "One whom more than much wealth I should have desired to have speech with all monarchs." Then, since his words were of doubtful import, they asked again of that which he said; and as they were urgent with him and gave him no peace, he told how once Solon an Athenian had come, and having inspected all his wealth had made light of it, with such and such words; and how all had turned out for him according as Solon had said, not speaking at all especially with a view to Crœsus himself, but with a view to the whole human race and especially those who seem to themselves to be happy men. And while Crœsus related these things, already the pyre was lighted and the edges of it round about were burning. Then they say that Cyrus, hearing from the interpreters what Crœsus had said, changed his purpose and considered that he himself also was but a man, and that he was delivering another man, who had been not inferior to himself in felicity, alive to the fire; and moreover he feared the requital, and reflected that there was nothing of that which men possessed which was secure; therefore, they say, he ordered them to extinguish as quickly as possible the fire that was burning, and to bring down Crœsus and those who were with him from the pyre; and they using endeavours were not able now to get the mastery of the flames.
87. Then it is related by the Lydians that Crœsus, having learned how Cyrus had changed his mind, and seeing that every one was trying to put out the fire but that they were no longer able to check it, cried aloud entreating Apollo that if any gift had ever been given by him which had been acceptable to the god, he would come to his aid and rescue him from the evil which was now upon him. So he with tears entreated the god, and suddenly, they say, after clear sky and calm weather clouds gathered and a storm burst, and it rained with a very violent shower, and the pyre was extinguished. Then Cyrus, having perceived that Crœsus was a lover of the gods and a good man, caused him to be brought down from the pyre and asked him as follows: "Crœsus, tell me who of all men was it who persuaded thee to march upon my land and so to become an enemy to me instead of a friend?" and he said: "O king, I did this to thy felicity and to my own misfortune, and the causer of this was the god of the Hellenes, who incited me to march with my army. For no one is so senseless as to choose of his own will war rather peace, since in peace the sons bury their fathers, but in war the fathers bury their sons. But it was pleasing, I suppose, to the divine powers that these things should come to pass thus."
88. So he spoke, and Cyrus loosed his bonds and caused him to sit near himself and paid to him much regard, and he marvelled both himself and all who were about him at the sight of Crœsus. And Crœsus wrapt in thought was silent; but after a time, turning round and seeing the Persians plundering the city of the Lydians, he said: "O king, must I say to thee that which I chance to have in my thought, or must I keep silent in this my present fortune?" Then Cyrus bade him say boldly whatsoever he desired; and he asked him saying: "What is the business that this great multitude of men is doing with so much eagerness?" and he said: "They are plundering thy city and carrying away thy wealth." And Crœsus answered: "Neither is it my city that they are plundering nor my wealth which they are carrying away; for I have no longer any property in these things: but it is thy wealth that they are carrying and driving away."
89. And Cyrus was concerned by that which Crœsus had said, and he caused all the rest to withdraw and asked Crœsus what he discerned for his advantage as regards that which was being done; and he said: "Since the gods gave me to thee as a slave, I think it right if I discern anything more than others to signify it to thee. The Persians, who are by nature unruly,[100] are without wealth: if therefore thou shalt suffer them to carry off in plunder great wealth and to take possession of it, then it is to be looked for that thou wilt experience this result, thou must expect namely that whosoever gets possession of the largest share will make insurrection against thee. Now therefore, if that which I say is pleasing to thee, do this: --set spearmen of thy guard to watch at all the gates, and let these take away the things, and say to the men who were bearing them out of the city that they must first be tithed for Zeus: and thus thou on the one hand wilt not be hated by them for taking away the things by force, and they on the other will willingly let the things go,[101] acknowledging within themselves that thou art doing that which is just."
90. Hearing this, Cyrus was above measure pleased, because he thought that Crœsus advised well; and he commended him much and enjoined the spearmen of his guard to perform that which Crœsus had advised: and after that he spoke to Crœsus thus: "Crœsus, since thou art prepared, like a king as thou art, to do good deeds and speak good words, therefore ask me for a gift, whatsoever thou desirest to be given thee forthwith." And he said: "Master, thou wilt most do me a pleasure if thou wilt permit me to send to the god of the Hellenes, whom I honoured most of all gods, these fetters, and to ask him whether it is accounted by him right to deceive those who do well to him." Then Cyrus asked him what accusation he made against the god, that he thus requested; and Crœsus repeated to him all that had been in his mind, and the answers of the Oracles, and especially the votive offerings, and how he had been incited by the prophecy to march upon the Persians: and thus speaking he came back again to the request that it might be permitted to him to make this reproach[102] against the god. And Cyrus laughed and said: "Not this only shalt thou obtain from me, Crœsus, but also whatsoever thou mayst desire of me at any time." Hearing this Crœsus sent certain of the Lydians to Delphi, enjoining them to lay the fetters upon the threshold of the temple and to ask the god whether he felt no shame that he had incited Crœsus by his prophecies to march upon the Persians, persuading him that he should bring to an end the empire of Cyrus, seeing that these were the first- fruits of spoil which he had won from it,--at the same time displaying the fetters. This they were to ask, and moreover also whether it was thought right by the gods of the Hellenes to practice ingratitude.
91. When the Lydians came and repeated that which they were enjoined to say, it is related that the Pythian prophetess spoke as follows: "The fated destiny it is impossible even for a god to escape. And Crœsus paid the debt due for the sin of his fifth ancestor, who being one of the spearmen of the Heracleidai followed the treacherous device of a woman, and having slain his master took possession of his royal dignity, which belonged not to him of right. And although Loxias eagerly desired that the calamity of Sardis might come upon the sons of Crœsus and not upon Crœsus himself, it was not possible for him to draw the Destinies aside from their course; but so much as these granted he brought to pass, and gave it as a gift to Crœsus: for he put off the taking of Sardis by three years; and let Crœsus be assured that he was taken prisoner later by these years than the fated time: moreover secondly, he assisted him when he was about to be burnt. And as to the oracle which was given, Crœsus finds fault with good ground: for Loxias told him beforehand that if he should march upon the Persians he should destroy a great empire: and he upon hearing this, if he wished to take counsel well, ought to have sent and asked further whether the god meant his own empire or that of Cyrus: but as he did not comprehend that which was uttered and did not ask again, let him pronounce himself to be the cause of that which followed. To him also[103] when he consulted the Oracle for the last time Loxias said that which he said concerning a mule; but this also he failed to comprehend: for Cyrus was in fact this mule, seeing that he was born of parents who were of two different races, his mother being of nobler descent and his father of less noble: for she was a Median woman, daughter of Astyages and king of the Medes, but he was a Persian, one of a race subject to the Medes, and being inferior in all respects he was the husband of one who was his royal mistress." Thus the Pythian prophetess replied to the Lydians, and they brought the answer back to Sardis and repeated it to Crœsus; and he, when he heard it, acknowledged that the fault was his own and not that of the god. With regard then to the empire of Crœsus and the first conquest of Ionia, it happened thus.
92. Now there are in Hellas many other votive offerings made by Crœsus and not only those which have been mentioned: for first at Thebes of the Bœotians there is a tripod of gold, which he dedicated to the Ismenian Apollo; then at Ephesos there are the golden cows and the greater number of the pillars of the temple; and in the temple of Athene Pronaia at Delphi a large golden shield. These were still remaining down to my own time, but others of his votive offerings have perished: and the votive offerings of Crœsus at Branchidai of the Milesians were, as I am told, equal in weight and similar to those at Delphi. Now those which he sent to Delphi and to the temple of Amphiaraos he dedicated of his own goods and as first-fruits of the wealth inherited from his father; but the other offerings were made of the substance of a man who was his foe, who before Crœsus became king had been factious against him and had joined in endeavouring to make Pantaleon ruler of the Lydians. Now Pantaleon was a son of Alyattes and a brother of Crœsus, but not by the same mother, for Crœsus was born to Alyattes of a Carian woman, but Pantaleon of an Ionian. And when Crœsus had gained possession of the kingdom by the gift of his father, he put to death the man who opposed him, drawing him upon the carding-comb; and his property, which even before that time he had vowed to dedicate, he then offered in the manner mentioned to those shrines which have been named. About his votive offerings let it suffice to have said so much.
93. Of marvels to be recorded the land of Lydia has no great store as compared with other lands,[104] excepting the gold-dust which is carried down from Tmolos; but one work it has to show which is larger far than any other except only those in Egypt and Babylon: for there is there the sepulchral monument of Alyattes the father of Crœsus, of which the base is made of larger stones and the rest of the monument is of earth piled up. And this was built by contributions of those who practised trade and of the artisans and the girls who plied their traffic there; and still there existed to my own time boundary-stones five in number erected upon the monument above, on which were carved inscriptions telling how much of the work was done by each class; and upon measurement it was found that the work of the girls was the greatest in amount. For the daughters of the common people in Lydia practice prostitution one and all, to gather for themselves dowries, continuing this until the time when they marry; and the girls give themselves away in marriage. Now the circuit of the monument is six furlongs and two hundred feet,[105] and the breadth is thirteen hundred feet.[106] And adjoining the monument is a great lake, which the Lydians say has a never-failing supply of water, and it is called the lake of Gyges.[107] Such is the nature of this monument.
94. Now the Lydians have very nearly the same customs as the Hellenes, with the exception that they prostitute their female children; and they were the first of men, so far as we know, who struck and used coin of gold or silver; and also they were the first retail-traders. And the Lydians themselves say that the games which are now in use among them and among the Hellenes were also their invention. These they say were invented among them at the same time as they colonised Tyrsenia,[108] and this is the account they give of them:--In the reign of Atys the son of Manes their king there came to be a grievous dearth over the whole of Lydia; and the Lydians for a time continued to endure it, but afterwards, as it did not cease, they sought for remedies; and one devised one thing and another of them devised another thing. And then were discovered, they say, the ways of playing with the dice and the knucklebones and the ball, and all the other games excepting draughts (for the discovery of this last is not claimed by the Lydians). These games they invented as a resource against the famine, and thus they used to do:--on one of the days they would play games all the time in order that they might not feel the want of food, and on the next they ceased from their games and had food: and thus they went on for eighteen years. As however the evil did not slacken but pressed upon them ever more and more, therefore their king divided the whole Lydian people into two parts, and he appointed by lot one part to remain and the other to go forth from the land; and the king appointed himself to be over that one of the parts which had the lot to stay in the land, and his son to be over that which was departing; and the name of his son was Tyrsenos. So the one party of them, having obtained the lot to go forth from the land, went down to the sea at Smyrna and built ships for themselves, wherein they placed all the movable goods which they had and sailed away to seek for means of living and a land to dwell in; until after passing by many nations they came at last to the land of the Ombricans,[109] and there they founded cities and dwell up to the present time: and changing their name they were called after the king's son who led them out from home, not Lydians but Tyrsenians, taking the name from him.
*****
The Lydians then had been made subject to the Persians as I say: 95, and after this our history proceeds to inquire about Cyrus, who he was that destroyed the empire of Crœsus, and about the Persians, in what manner they obtained the lead of Asia. Following then the report of some of the Persians,--those I mean who do not desire to glorify the history of Cyrus but to speak that which is in fact true,--according to their report, I say, I shall write; but I could set forth also the other forms of the story in three several ways. The Assyrians ruled Upper Asia[110] for five hundred and twenty years, and from them the Medes were the first who made revolt. These having fought for their freedom with the Assyrians proved themselves good men, and thus they pushed off the yoke of slavery from themselves and were set free; and after them the other nations also did the same as the Medes: and when all on the continent were thus independent, they returned again to despotic rule as follows:--
96. There appeared among the Medes a man of great ability whose name was Deïokes, and this man was the son of Phraortes. This Deïokes, having formed a desire for despotic power, did thus:--whereas the Medes dwelt in separate villages, he, being even before that time of great repute in his own village, set himself to practise just dealing much more and with greater zeal than before; and this he did although there was much lawlessness throughout the whole of Media, and although he knew that injustice is ever at feud with justice. And the Medes of the same village, seeing his manners, chose him for their judge. So he, since he was aiming at power, was upright and just, and doing thus he had no little praise from his fellow-citizens, insomuch that those of the other villages learning that Deïokes was a man who more than all others gave decision rightly, whereas before this they had been wont to suffer from unjust judgments, themselves also when they heard it came gladly to Deïokes to have their causes determined, and at last they trusted the business to no one else.
97. Then, as more and more continually kept coming to him, because men learnt that his decisions proved to be according to the truth, Deïokes perceiving that everything was referred to himself would no longer sit in the place where he used formerly to sit in public to determine causes, and said that he would determine causes no more, for it was not profitable for him to neglect his own affairs and to determine causes for his neighbours all through the day. So then, since robbery and lawlessness prevailed even much more in the villages than they did before, the Medes having assembled together in one place considered with one another and spoke about the state in which they were: and I suppose the friends of Deïokes spoke much to this effect: "Seeing that we are not able to dwell in the land under the present order of things, let us set up a king from among ourselves, and thus the land will be well governed and we ourselves shall turn to labour, and shall not be ruined by lawlessness." By some such words as these they persuaded themselves to have a king.
98. And when they straightway proposed the question whom they should set up to be king, Deïokes was much put forward and commended by every one, until at last they agreed that he should be their king. And he bade them build for him a palace worthy of the royal dignity and strengthen him with a guard of spearmen. And the Medes did so: for they built him a large and strong palace in that part of the land which he told them, and they allowed him to select spearmen from all the Medes. And when he had obtained the rule over them, he compelled the Medes to make one fortified city and pay chief attention to this, having less regard to the other cities. And as the Medes obeyed him in this also, he built large and strong walls, those which are now called Agbatana, standing in circles one within the other. And this wall is so contrived that one circle is higher than the next by the height of the battlements alone. And to some extent, I suppose, the nature of the ground, seeing that it is on a hill, assists towards this end; but much more was it produced by art, since the circles are in all seven in number.[111] And within the last circle are the royal palace and the treasure-houses. The largest of these walls is in size about equal to the circuit of the wall round Athens; and of the first circle the battlements are white, of the second black, of the third crimson, of the fourth blue, of the fifth red: thus are the battlements of all the circles coloured with various tints, and the two last have their battlements one of them overlaid with silver and the other with gold.
99. These walls then Deïokes built for himself and round his own palace, and the people he commanded to dwell round about the wall. And after all was built, Deïokes established the rule, which he was the first to establish, ordaining that none should enter into the presence of the king, but that they deal with him always through messengers; and that the king should be seen by no one; and moreover that to laugh or to spit in presence is unseemly, and this last for every one without exception.[112] Now he surrounded himself with this state[113] to the end that his fellows, who had been brought up with him and were of no meaner family nor behind him in manly virtue, might not be grieved by seeing him and make plots against him, but that being unseen by them he might be thought to be of different mould.
100. Having set these things in order and strengthened himself in his despotism, he was severe in preserving justice; and the people used to write down their causes and send them in to his presence, and he determined the questions which were brought in to him and sent them out again. Thus he used to do about the judgment of causes; and he also took order for this, that is to say, if he heard that any one was behaving in an unruly manner, he sent for him and punished him according as each act of wrong deserved, and he had watchers and listeners about all the land over which he ruled.
More History