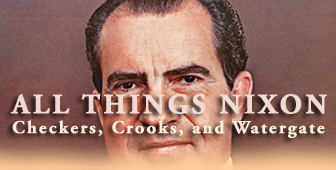 Explorers, Scientists & Inventors

Musicians, Painters & Artists

Poets, Writers & Philosophers

Native Americans & The Wild West

First Ladies

Popes

Troublemakers

Historians

Archaeologists

Royal Families

Tribes & Peoples
Assassinations in History
Who got slain, almost slain, when, how, why, and by whom?

Go to the Assassination Archive

Online History Dictionary A - Z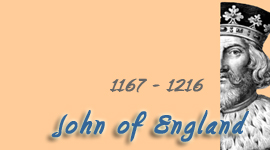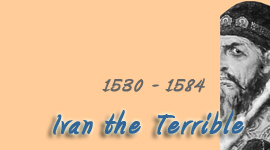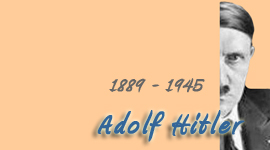 Voyages in History
When did what vessel arrive with whom onboard and where did it sink if it didn't?

Go to the Passage-Chart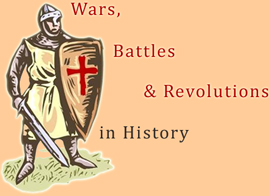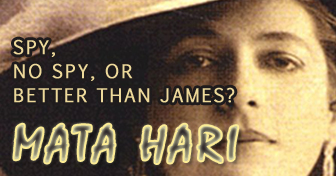 The Divine Almanac
Who all roamed the heavens in olden times? The Who's Who of ancient gods.



Check out the Divine Almanac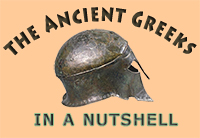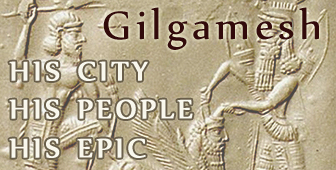 The History of Herodotus: Page 19
Volume One - Book III
95. Now if we compare Babylonian with Eubo´c talents, the silver is found to amount to nine thousand eight hundred and eighty[82] talents; and if we reckon the gold at thirteen times the value of silver, weight for weight, the gold-dust is found to amount to four thousand six hundred and eighty Eubo´c talents. These being all added together, the total which was collected as yearly tribute for Dareios amounts to fourteen thousand five hundred and sixty Eubo´c talents: the sums which are less than these[83] I pass over and do not mention.

96. This was the tribute which came in to Dareios from Asia and from a small part of Libya: but as time went on, other tribute came in also from the islands and from those who dwell in Europe as far as Thessaly. This tribute the king stores up in his treasury in the following manner:--he melts it down and pours it into jars of earthenware, and when he has filled the jars he takes off the earthenware jar from the metal; and when he wants money he cuts off so much as he needs on each occasion.

97. These were the provinces and the assessments of tribute: and the Persian land alone has not been mentioned by me as paying a contribution, for the Persians have their land to dwell in free from payment. The following moreover had no tribute fixed for them to pay, but brought gifts, namely the Ethiopians who border upon Egypt, whom Cambyses subdued as he marched against the Long-lived Ethiopians, those[84] who dwell about Nysa, which is called "sacred," and who celebrate the festivals in honour of Dionysos: these Ethiopians and those who dwell near them have the same kind of seed as the Callantian Indians, and they have underground dwellings.[85] These both together brought every other year, and continue to bring even to my own time, two quart measures[86] of unmelted gold and two hundred blocks of ebony and five Ethiopian boys and twenty large elephant tusks.
The Colchians also had set themselves among those who brought gifts, and with them those who border upon them extending as far as the range of the Caucasus (for the Persian rule extends as far as these mountains, but those who dwell in the parts beyond Caucasus toward the North Wind regard the Persians no longer),--these, I say, continued to bring the gifts which they had fixed for themselves every four years[87] even down to my own time, that is to say, a hundred boys and a hundred maidens. Finally, the Arabians brought a thousand talents of frankincense every year. Such were the gifts which these brought to the king apart from the tribute.
98. Now this great quantity of gold, out of which the Indians bring in to the king the gold-dust which has been mentioned, is obtained by them in a manner which I shall tell:--That part of the Indian land which is towards the rising sun is sand; for of all the peoples in Asia of which we know or about which any certain report is given, the Indians dwell furthest away towards the East and the sunrising; seeing that the country to the East of the Indians is desert on account of the sand. Now there are many tribes of Indians, and they do not agree with one another in language; and some of them are pastoral and others not so, and some dwell in the swamps of the river[88] and feed upon raw fish, which they catch by fishing from boats made of cane; and each boat is made of one joint of cane. These Indians of which I speak wear clothing made of rushes: they gather and cut the rushes from the river and then weave them together into a kind of mat and put it on like a corslet.
99. Others of the Indians, dwelling to the East of these, are pastoral and eat raw flesh: these are called Padaians, and they practise the following customs:--whenever any of their tribe falls ill, whether it be a woman or a man, if a man then the men who are his nearest associates put him to death, saying that he is wasting away with the disease and his flesh is being spoilt for them:[89] and meanwhile he denies stoutly and says that he is not ill, but they do not agree with him; and after they have killed him they feast upon his flesh: but if it be a woman who falls ill, the women who are her greatest intimates do to her in the same manner as the men do in the other case. For[90] in fact even if a man has come to old age they slay him and feast upon him; but very few of them come to be reckoned as old, for they kill every one who falls into sickness, before he reaches old age.
100. Other Indians have on the contrary a manner of life as follows:--they neither kill any living thing nor do they sow any crops nor is it their custom to possess houses; but they feed on herbs, and they have a grain of the size of millet, in a sheath, which grows of itself from the ground; this they gather and boil with the sheath, and make it their food: and whenever any of them falls into sickness, he goes to the desert country and lies there, and none of them pay any attention either to one who is dead or to one who is sick.
101. The sexual intercourse of all these Indians of whom I have spoken is open like that of cattle, and they have all one colour of skin, resembling that of the Ethiopians: moreover the seed which they emit is not white like that of other races, but black like their skin; and the Ethiopians also are similar in this respect. These tribes of Indians dwell further off than the Persian power extends, and towards the South Wind, and they never became subjects of Dareios.
102. Others however of the Indians are on the borders of the city of Caspatyros and the country of Pacty´ke, dwelling towards the North[91] of the other Indians; and they have a manner of living nearly the same as that of the Bactrians: these are the most warlike of the Indians, and these are they who make expeditions for the gold. For in the parts where they live it is desert on account of the sand; and in this desert and sandy tract are produced ants, which are in size smaller than dogs but larger than foxes, for[92] there are some of them kept at the residence of the king of Persia, which are caught here. These ants then make their dwelling under ground and carry up the sand just in the same manner as the ants found in the land of the Hellenes, which they themselves[93] also very much resemble in form; and the sand which is brought up contains gold. To obtain this sand the Indians make expeditions into the desert, each one having yoked together three camels, placing a female in the middle and a male like a trace-horse to draw by each side. On this female he mounts himself, having arranged carefully that she shall be taken to be yoked from young ones, the more lately born the better. For their female camels are not inferior to horses in speed, and moreover they are much more capable of bearing weights.
103. As to the form of the camel, I do not here describe it, since the Hellenes for whom I write are already acquainted with it, but I shall tell that which is not commonly known about it, which is this:--the camel has in the hind legs four thighs and four knees,[94] and its organs of generation are between the hind legs, turned towards the tail.
104. The Indians, I say, ride out to get the gold in the manner and with the kind of yoking which I have described, making calculations so that they may be engaged in carrying it off at the time when the greatest heat prevails; for the heat causes the ants to disappear underground. Now among these nations the sun is hottest in the morning hours, not at midday as with others, but from sunrise to the time of closing the market: and during this time it produces much greater heat than at midday in Hellas, so that it is said that then they drench themselves with water. Midday however has about equal degree of heat with the Indians as with other men, while after midday their sun becomes like the morning sun with other men, and after this, as it goes further away, it produces still greater coolness, until at last at sunset it makes the air very cool indeed.
105. When the Indians have come to the place with bags, they fill them with the sand and ride away back as quickly as they can, for forthwith the ants, perceiving, as the Persians allege, by the smell, begin to pursue them: and this animal, they say, is superior to every other creature in swiftness, so that unless the Indians got a start in their course, while the ants were gathering together, not one of them would escape. So then the male camels, for they are inferior in speed of running to the females, if they drag behind are even let loose[95] from the side of the female, one after the other;[96] the females however, remembering the young which they left behind, do not show any slackness in their course.[97] Thus it is that the Indians get most part of the gold, as the Persians say; there is however other gold also in their land obtained by digging, but in smaller quantities.
106. It seems indeed that the extremities of the inhabited world had allotted to them by nature the fairest things, just as it was the lot of Hellas to have its seasons far more fairly tempered than other lands: for first, India is the most distant of inhabited lands towards the East, as I have said a little above, and in this land not only the animals, birds as well as four-footed beasts, are much larger than in other places (except the horses, which are surpassed by those of Media called Nessaian), but also there is gold in abundance there, some got by digging, some brought down by rivers, and some carried off as I explained just now: and there also the trees which grow wild produce wool which surpasses in beauty and excellence that from sheep, and the Indians wear clothing obtained from these trees.
107. Then again Arabia is the furthest of inhabited lands in the direction of the midday, and in it alone of all lands grow frankincense and myrrh and cassia and cinnamon and gum-mastich. All these except myrrh are got with difficulty by the Arabians. Frankincense they collect by burning the storax, which is brought thence to the Hellenes by the Phenicians, by burning this, I say, so as to produce smoke they take it; for these trees which produce frankincense are guarded by winged serpents, small in size and of various colours, which watch in great numbers about each tree, of the same kind as those which attempt to invade Egypt:[97a] and they cannot be driven away from the trees by any other thing but only the smoke of storax.
108. The Arabians say also that all the world would have been by this time filled with these serpents, if that did not happen with regard to them which I knew happened with regard to vipers: and it seems that the Divine Providence, as indeed was to be expected, seeing that it is wise, has made all those animals prolific which are of cowardly spirit and good for food, in order that they may not be all eaten up and their race fail, whereas it has made those which are bold and noxious to have small progeny. For example, because the hare is hunted by every beast and bird as well as by man, therefore it is so very prolific as it is: and this is the only one of all beasts which becomes pregnant again before the former young are born, and has in its womb some of its young covered with fur and others bare; and while one is just being shaped in the matrix, another is being conceived. Thus it is in this case; whereas the lioness, which is the strongest and most courageous of creatures, produces one cub once only in her life; for when she produces young she casts out her womb together with her young; and the cause of it is this:--when the cub being within the mother[98] begins to move about, then having claws by far sharper than those of any other beast he tears the womb, and as he grows larger he proceeds much further in his scratching: at last the time of birth approaches and there is now nothing at all left of it in a sound condition.
109. Just so also, if vipers and the winged serpents of the Arabians were produced in the ordinary course of their nature, man would not be able to live upon the earth; but as it is, when they couple with one another and the male is in the act of generation, as he lets go from him the seed, the female seizes hold of his neck, and fastening on to it does not relax her hold till she has eaten it through. The male then dies in the manner which I have said, but the female pays the penalty of retribution for the male in this manner:--the young while they are still in the womb take vengeance for their father by eating through their mother,[99] and having eaten through her belly they thus make their way out for themselves. Other serpents however, which are not hurtful to man, produce eggs and hatch from them a very large number of offspring. Now vipers are distributed over all the earth; but the others, which are winged, are found in great numbers together in Arabia and in no other land: therefore it is that they appear to be numerous.
110. This frankincense then is obtained thus by the Arabians; and cassia is obtained as follows:-- they bind up in cows'-hide and other kinds of skins all their body and their face except only the eyes, and then go to get the cassia. This grows in a pool not very deep, and round the pool and in it lodge, it seems, winged beasts nearly resembling bats, and they squeak horribly and are courageous in fight. These they must keep off from their eyes, and so cut the cassia.
111. Cinnamon they collect in a yet more marvellous manner than this: for where it grows and what land produces it they are not able to tell, except only that some say (and it is a probable account) that it grows in those regions where Dionysos was brought up; and they say that large birds carry those dried sticks which we have learnt from the Phenicians to call cinnamon, carry them, I say, to nests which are made of clay and stuck on to precipitous sides of mountains, which man can find no means of scaling. With regard to this then the Arabians practise the following contrivance:-- they divide up the limbs of the oxen and asses that die and of their other beasts of burden, into pieces as large as convenient, and convey them to these places, and when they have laid them down not far from the nests, they withdraw to a distance from them: and the birds fly down and carry the limbs[100] of the beasts of burden off to their nests; and these are not able to bear them, but break down and fall to the earth; and the men come up to them and collect the cinnamon. Thus cinnamon is collected and comes from this nation to the other countries of the world.
112. Gum-mastich however, which the Arabians call /ladanon/, comes in a still more extraordinary manner; for though it is the most sweet-scented of all things, it comes in the most evil- scented thing, since it is found in the beards of he-goats, produced there like resin from wood: this is of use for the making of many perfumes, and the Arabians use it more than anything else as incense.
113. Let what we have said suffice with regard to spices; and from the land of Arabia there blows a scent of them most marvellously sweet. They have also two kinds of sheep which are worthy of admiration and are not found in any other land: the one kind has the tail long, not less than three cubits in length; and if one should allow these to drag these after them, they would have sores[101] from their tails being worn away against the ground; but as it is, every one of the shepherds knows enough of carpentering to make little cars, which they tie under the tails, fastening the tail of each animal to a separate little car. The other kind of sheep has the tail broad, even as much as a cubit in breadth.
114. As one passes beyond the place of the midday, the Ethiopian land is that which extends furthest of all inhabited lands towards the sunset. This produces both gold in abundance and huge elephants and trees of all kinds growing wild and ebony, and men who are of all men the tallest, the most beautiful and the most long-lived.
115. These are the extremities in Asia and in Libya; but as to the extremities of Europe towards the West, I am not able to speak with certainty: for neither do I accept the tale that there is a river called in Barbarian tongue Eridanos, flowing into the sea which lies towards the North Wind, whence it is said that amber comes; nor do I know of the real existence of "Tin Islands"[102] from which tin[103] comes to us: for first the name Eridanos itself declares that it is Hellenic and that it does not belong to a Barbarian speech, but was invented by some poet; and secondly I am not able to hear from any one who has been an eye-witness, though I took pains to discover this, that there is a sea on the other side of Europe. However that may be, tin and amber certainly come to us from the extremity of Europe.
116. Then again towards the North of Europe, there is evidently a quantity of gold by far larger than in any other land: as to how it is got, here again I am not able to say for certain, but it is said to be carried off from the griffins by Arimaspians, a one-eyed race of men.[104] But I do not believe this tale either, that nature produces one-eyed men which in all other respects are like other men. However, it would seem that the extremities which bound the rest of the world on every side and enclose it in the midst, possess the things which by us are thought to be the most beautiful and the most rare.
117. Now there is a plain in Asia bounded by mountains on all sides, and through the mountains there are five clefts. This plain belonged once to the Chorasmians, and it lies on the borders of the Chorasmians themselves, the Hyrcanians, Parthians, Sarangians, and Thamanaians; but from the time that the Persians began to bear rule it belongs to the king. From this enclosing mountain of which I speak there flows a great river, and its name is Akes. This formerly watered the lands of these nations which have been mentioned, being divided into five streams and conducted through a separate cleft in the mountains to each separate nation; but from the time that they have come to be under the Persians they have suffered as follows:--the king built up the clefts in the mountains and set gates at each cleft; and so, since the water has been shut off from its outlet, the plain within the mountains is made into a sea, because the river runs into it and has no way out in any direction. Those therefore who in former times had been wont to make use of the water, not being able now to make use of it are in great trouble: for during the winter they have rain from heaven, as also other men have, but in the summer they desire to use the water when they sow millet and sesame seed. So then, the water not being granted to them, they come to the Persians both themselves and their wives, and standing at the gates of the king's court they cry and howl; and the king orders that for those who need it most, the gates which lead to their land shall be opened; and when their land has become satiated with drinking in the water, these gates are closed, and he orders the gates to be opened for others, that is to say those most needing it of the rest who remain: and, as I have heard, he exacts large sums of money for opening them, besides the regular tribute.
118. Thus it is with these matters: but of the seven men who had risen against the Magian, it happened to one, namely Intaphrenes, to be put to death immediately after their insurrection for an outrage which I shall relate. He desired to enter into the king's palace and confer with the king; for the law was in fact so, that those who had risen up against the Magian were permitted to go in to the king's presence without any one to announce them, unless the king happened to be lying with his wife. Accordingly Intaphrenes did not think it fit that any one should announce his coming; but as he was one of the seven, he desired to enter. The gatekeeper however and the bearer of messages endeavoured to prevent him, saying that the king was lying with his wife: but Intaphrenes believing that they were not speaking the truth, drew his sword[105] and cut off their ears and their noses, and stringing these upon his horse's bridle he tied them round their necks and so let them go.
119. Upon this they showed themselves to the king and told the cause for which they had suffered this; and Dareios, fearing that the six might have done this by common design, sent for each one separately and made trial of his inclinations, as to whether he approved of that which had been done: and when he was fully assured that Intaphrenes had not done this in combination with them, he took both Intaphrenes himself and his sons and all his kinsmen, being much disposed to believe that he was plotting insurrection against him with the help of his relations; and having seized them he put them in bonds as for execution. Then the wife of Intaphrenes, coming constantly to the doors of the king's court, wept and bewailed herself; and by doing this continually after the same manner she moved Dareios to pity her. Accordingly he sent a messenger and said to her: "Woman, king Dareios grants to thee to save from death one of thy kinsmen who are lying in bonds, whomsoever thou desirest of them all." She then, having considered with herself, answered thus: "If in truth the king grants me the life of one, I choose of them all my brother." Dareios being informed of this, and marvelling at her speech, sent and addressed her thus: "Woman, the king asks thee what was in thy mind, that thou didst leave thy husband and thy children to die, and didst choose thy brother to survive, seeing that he is surely less near to thee in blood than thy children, and less dear to thee than thy husband." She made answer: "O king, I might, if heaven willed, have another husband and other children, if I should lose these; but another brother I could by no means have, seeing that my father and my mother are no longer alive. This was in my mind when I said those words." To Dareios then it seemed that the woman had spoken well, and he let go not only him for whose life she asked, but also the eldest of her sons because he was pleased with her: but all the others he slew. One therefore of the seven had perished immediately in the manner which has been related.
120. Now about the time of the sickness of Cambyses it had come to pass as follows:--There was one Oroites, a Persian, who had been appointed by Cyrus to be governor of the province of Sardis.[106] This man had set his desire upon an unholy thing; for though from Polycrates the Samian he had never suffered anything nor heard any offensive word nor even seen him before that time, he desired to take him and put him to death for a reason of this kind, as most who report the matter say:--while Oroites and another Persian whose name was Mitrobates, ruler of the province of Daskyleion,[107] were sitting at the door of the king's court, they came from words to strife with one another; and as they debated their several claims to excellence, Mitrobates taunting Oroites said: "Dost /thou/[108] count thyself a man, who didst never yet win for the king the island of Samos, which lies close to thy province, when it is so exceedingly easy of conquest that one of the natives of it rose up against the government with fifteen men-at-arms and got possession of the island, and is now despot of it?" Some say that because he heard this and was stung by the reproach, he formed the desire, not so much to take vengeance on him who said this, as to bring Polycrates to destruction at all costs, since by reason of him he was ill spoken of: 121, the lesser number however of those who tell the tale say that Oroites sent a herald to Samos to ask for something or other, but what it was is not mentioned; and Polycrates happened to be lying down in the men's chamber[109] of his palace, and Anacreon also of Teos was present with him: and somehow, whether it was by intention and because he made no account of the business of Oroites, or whether some chance occurred to bring it about, it happened that the envoy of Oroites came into his presence and spoke with him, and Polycrates, who chanced to be turned away[110] towards the wall, neither turned round at all nor made any answer.
122. The cause then of the death of Polycrates is reported in these two different ways, and we may believe whichever of them we please. Oroites however, having his residence at that Magnesia which is situated upon the river Maiander, sent Myrsos the son of Gyges, a Lydian, to Samos bearing a message, since he had perceived the designs of Polycrates. For Polycrates was the first of the Hellenes of whom we have any knowledge, who set his mind upon having command of the sea, excepting Minos the Cnossian and any other who may have had command of the sea before his time. Of that which we call mortal race Polycrates was the first; and he had great expectation of becoming ruler of Ionia and of the islands. Oroites accordingly, having perceived that he had this design, sent a message to him and said thus: "Oroites to Polycrates saith as follows: I hear that thou art making plans to get great power, and that thou hast not wealth according to thy high thoughts. Now therefore if thou shalt do as I shall say, thou wilt do well for thyself on the one hand, and also save me from destruction: for king Cambyses is planning death for me, and this is reported to me so that I cannot doubt it. Do thou then carry away out of danger both myself and with me my wealth; and of this keep a part for thyself and a part let me keep, and then so far as wealth may bring it about, thou shalt be ruler of all Hellas. And if thou dost not believe that which I say about the money, send some one, whosoever happens to be most trusted by thee, and to him I will show it."
123. Polycrates having heard this rejoiced, and was disposed to agree; and as he had a great desire, it seems, for wealth, he first sent Maiandrios the son of Maiandrios, a native of Samos who was his secretary, to see it: this man was the same who not long after these events dedicated all the ornaments of the men's chamber[109] in the palace of Polycrates, ornaments well worth seeing, as an offering to the temple of Hera. Oroites accordingly, having heard that the person sent to examine might be expected soon to come, did as follows, that is to say, he filled eight chests with stones except a small depth at the very top of each, and laid gold above upon the stones; then he tied up the chests and kept them in readiness. So Maiandrios came and looked at them and brought back word to Polycrates: 124, and he upon that prepared to set out thither, although the diviners and also his friends strongly dissuaded him from it, and in spite moreover of a vision which his daughter had seen in sleep of this kind,--it seemed to her that her father was raised up on high and was bathed by Zeus and anointed by the Sun. Having seen this vision, she used every kind of endeavour to dissuade Polycrates from leaving his land to go to Oroites, and besides that, as he was going to his fifty-oared galley she accompanied his departure with prophetic words: and he threatened her that if he should return safe, she should remain unmarried for long; but she prayed that this might come to pass, for she desired rather, she said, to be unmarried for long than to be an orphan, having lost her father.
125. Polycrates however neglected every counsel and set sail to go to Oroites, taking with him, besides many others of his friends, Demokedes also the son of Calliphon, a man of Croton, who was a physician and practised his art better than any other man of is time. Then when he arrived at Magnesia, Polycrates was miserably put to death in a manner unworthy both of himself and of his high ambition: for excepting those who become despots of the Syracusans, not one besides of the Hellenic despots is worthy to be compared with Polycrates in magnificence. And when he had killed him in a manner not fit to be told, Oroites impaled his body: and of those who accompanied him, as many as were Samians he released, bidding them be grateful to him that they were free men; but all those of his company who were either allies or servants, he held in the estimation of slaves and kept them. Polycrates then being hung up accomplished wholly the vision of his daughter, for he was bathed by Zeus whenever it rained,[110a] and anointed by the Sun, giving forth moisture himself from his body.
More History