Explorers, Scientists & Inventors

Musicians, Painters & Artists

Poets, Writers & Philosophers

Native Americans & The Wild West

First Ladies

Popes

Troublemakers

Historians

Archaeologists

Royal Families

Tribes & Peoples

Assassinations in History
Who got slain, almost slain, when, how, why, and by whom?

Go to the Assassination Archive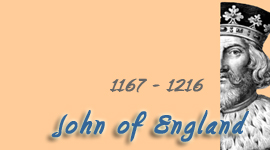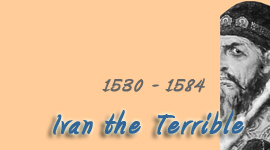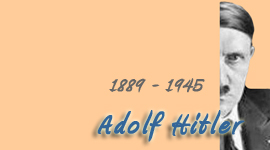 Online History Dictionary A - Z
All-Time Records in History
What was the bloodiest battle, the battle with the least casualties, who was the greatest military leader?

Go to Records in History
Macedonian Wars 215-168 BC
The Macedonian Wars were fought between the Roman Republic and the Kingdom of Macedonia.


Third Macedonian War
The Third Macedonian War was fought 171-168 BC.
Rome noticed Philip's successor Perseus trying to ally himself with a number of Greek rulers. The Romans decided it was time for yet another war. Roman general Lucius Aemilius Paullus sent the Macedonians packing at the

Battle of Pydna in 168 BC.
To drive the point home, the Romans took Perseus prisoner and made Macedonia pay annual tribute.
The Romans won the Third Macedonian War.



Fourth Macedonian War
The Fourth Macedonian War was fought 149-148 BC.
Perseus' son Andriscus thought the arrangement with Rome stunk and hence the Fourth Macedonian War was next on the timeline.
Roman General Quintus Caecilius Metellus straightened the Macedonians out and Macedonia became a Roman province.
The Romans won the Fourth Macedonian War.



And here are the maps

200 BC Greece and Vicinity: Second Macedonian War

200 BC Macedonian Empire
Click map to enlarge

2nd Century Expansion of the Roman Republic
More History