Explorers, Scientists & Inventors

Musicians, Painters & Artists

Poets, Writers & Philosophers

Native Americans & The Wild West

First Ladies

Popes

Troublemakers

Historians

Archaeologists

Royal Families

Tribes & Peoples

Assassinations in History
Who got slain, almost slain, when, how, why, and by whom?

Go to the Assassination Archive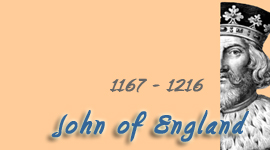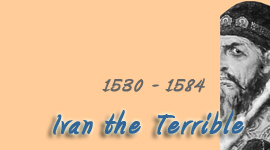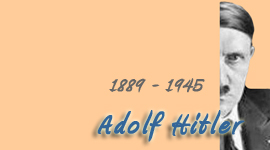 Online History Dictionary A - Z
All-Time Records in History
What was the bloodiest battle, the battle with the least casualties, who was the greatest military leader?

Go to Records in History
Samnite Wars 343-290 BC
There were three major conflicts between the Romans and the

Samnites:

First Samnite War
343 BC - 341 BC

Second Samnite War
(also called Great Samnite War)
327 BC - 304 BC

Third Samnite War
298 BC - 290 BC

They extend over a period of fifty years.

The result of this obstinate contest was to secure Rome's dominion of Italy.


And here is the map of Samnium:
MORE ON THE SAMNITE WARS
First Samnite War - 343 BC - 341 BC
The Samnites lost and Rome annexed Campania (think Naples), the territory with the orange border on the map.

After the defeat of the Samnites in the First Samnite War, their neighbor Latium felt sandwiched by the Romans. See map: Latium is the territory with the pink border. Rome was on the roll and, as the result of the

Latin War (340 BC - 338 BC), annexed Latium as well.

Second Samnite War - 327 BC - 304 BC
The Second Samnite War is also called the Great Samnite War. Rome won again.

The

Battle of Caudine Forks in 321 BC was part of this war. Rome lost the battle and bribed historians to forget about it.

Third Samnite War - 298 BC - 290 BC
Third war and third victory for Rome. The Battle of Sentinum in 295 BC was part of this war. Rome won the battle, defeating an alliance of Samnites and Gauls.
See also

Map of Italy 326-264 BC (Huge Map)
More History