Map Description
Historical Map of the Macedonian Empire after 301 BC. (The second map below is the same map, just a tad enlarged.)
Illustrating
The Kingdoms of the

Diadochi (Successors) after the

Battle of Ipsus in 301 BC

- Kingdom of

Lysimachus

- Kingdom of

Ptolemy

- Kingdom of

Cassander

- Kingdom of

Seleucus

- Minor Kingdoms


Boundaries of the satrapies formed at the partition after the death of Alexander in 323 BC.

Names of satrapies are distinguished from those of other sections of country in bold letters.
The countries not fully subjected, i.e. spheres of influence are marked with a colored border.

Credits
University of Texas at Austin. Historical Atlas by William Shepherd (1911).

Related Links


About Alexander the Great

About the Satraps

Related Maps


Map of the Macedonian Empire From 200 BC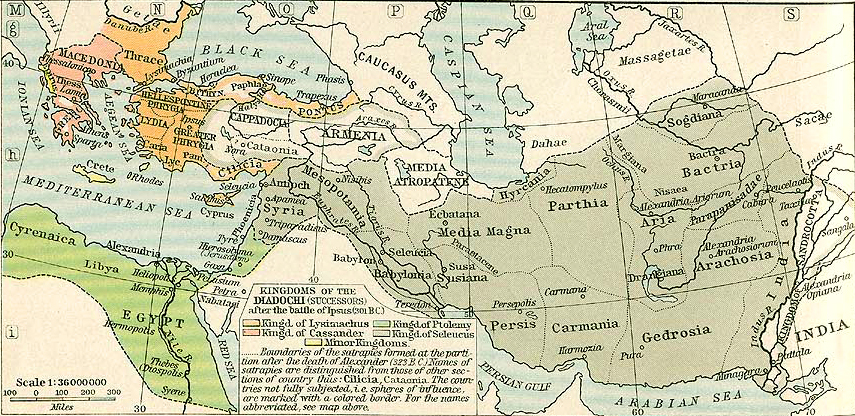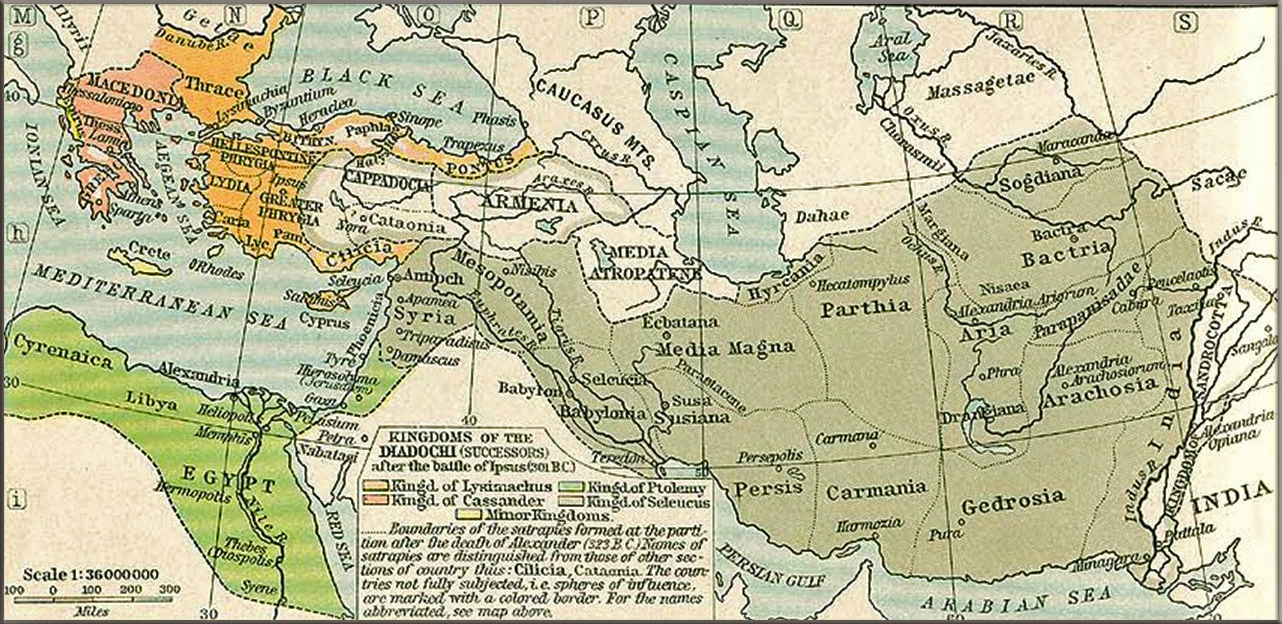 More History