Map Description
Historical Map of the Netherlands - The Wars of Independence.
Illustrating
The colored area represents the Netherlands in the time of Charles V.

The light green and the dark green distinguish the United Provinces and the Spanish
Netherlands after the former had established their independence.

Ecclesiastical territories are colored purple.

Credits
University of Texas at Austin. Cambridge Modern History Atlas, 1912.

Related Links


About the Eighty Years' War

Related Maps


Map of the Netherlands 1559-1609

Map of the Netherlands and Western Germany: The Wars of 1648-1715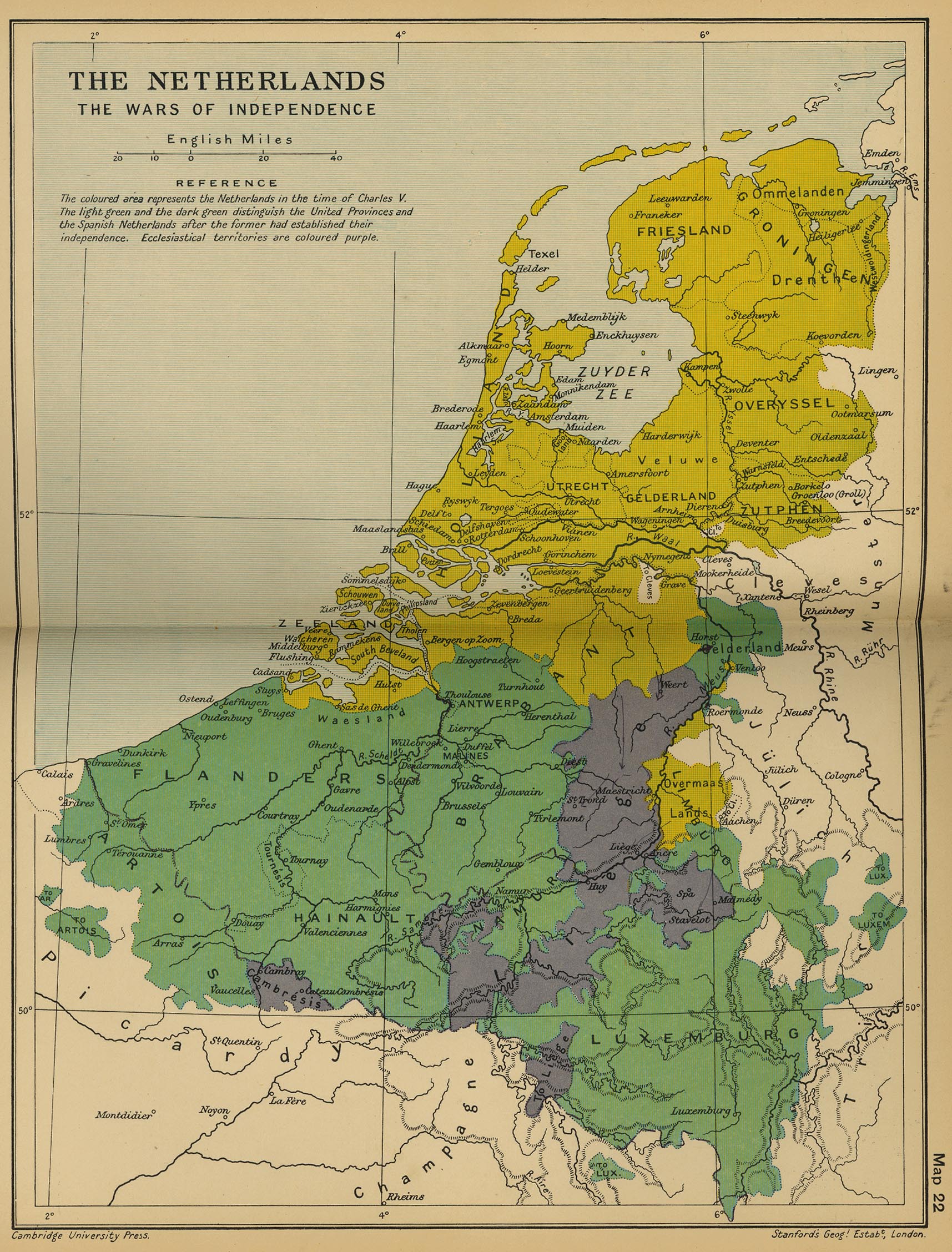 More History