All-Time Records in History
What was the bloodiest battle, the battle with the least casualties, who was the greatest military leader?

Go to Records in History
Assassinations in History
Who got slain, almost slain, when, how, why, and by whom?

Go to the Assassination Archive
Greco-Persian Wars
Also called the Persian Wars, the Greco-Persian Wars were fought for almost half a century from 492 to 449 BC. Greece won against enormous odds. Here is more:
Battle of Marathon
Battle of Thermopylae
Battle of Salamis
Battle of Plataea
Voyages in History
When did what vessel arrive with whom onboard and where did it sink if it didn't?

Go to the Passage-Chart

The greatest of all Barbarian rulers, Attila kicked rear on a large scale.
Attila short biography

Map of Attila's empire

Battle of the Catalaunian Plains

Who were the Huns?

Explorers, Scientists & Inventors

Musicians, Painters & Artists

Poets, Writers & Philosophers

Native Americans & The Wild West

First Ladies

Popes

Troublemakers

Historians

Archaeologists

Royal Families

Tribes & Peoples

Online History Dictionary A - Z
Though we have heard of stupid haste in war, cleverness has never been seen associated with long delays.
Sun Tzu in The Art of War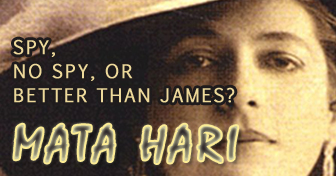 The Divine Almanac
Who all roamed the heavens in olden times? The Who's Who of ancient gods.



Check out the Divine Almanac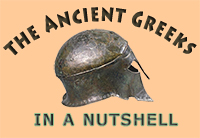 Ever Wondered How to Tutor a Problem Child?

Observe and learn from

Seneca.
Suicide optional.