Explorers, Scientists & Inventors

Musicians, Painters & Artists

Poets, Writers & Philosophers

Native Americans & The Wild West

First Ladies

Popes

Troublemakers

Historians

Archaeologists

Royal Families

Tribes & Peoples

Assassinations in History
Who got slain, almost slain, when, how, why, and by whom?

Go to the Assassination Archive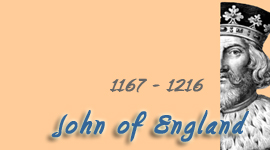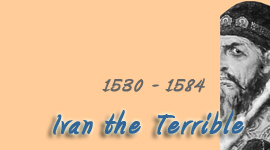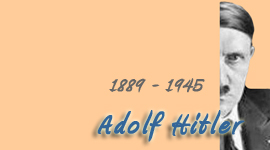 Online History Dictionary A - Z
All-Time Records in History
What was the bloodiest battle, the battle with the least casualties, who was the greatest military leader?

Go to Records in History
French and Indian War 1754-1763
This French and Indian War, also called the Fourth French and Indian War, was the North American extension of the

Seven Years' War.

In the upper Ohio River valley colonial rivalry between France and England came to a head.

The young George Washington was sent to the French quarter with the order for the French to withdraw. War ensued and the opening fight of the war took place at Fort Necessity, 11 miles or 18 kilometers southeast of today's Uniontown, Pennsylvania.

It was the only time Washington ever surrendered in battle.


Here is more about all the French and Indian Wars.

WHO FOUGHT THE FRENCH AND INDIAN WAR?

France fought against Great Britain.

At the end of the war, Spain was dragged into it as French ally and later received western Louisiana for its troubles (see Treaty of Fontainebleau 1762.)

Wolfe won the Battle of Quebec, and the English conquered Canada, Cape Breton, and St. John.
The

Treaty of Paris, 1763, concluded the French and Indian War.
It's preliminary articles were signed also at Fontainebleau, on the same day the Treaty of Fontainebleau that gave Louisiana to Spain was signed.

Preliminary Articles of Peace
Fontainebleau, November 3, 1762
Click to read entire document on HathiTrust
THE BATTLES OF THE FRENCH AND INDIAN WAR

1755, July 9 - Battle of the Monongahela
French victory.

George Washington was one of the few survivors.

Map of the Battle of the Monongahela



1759, September 13 -

Battle of Quebec
British victory.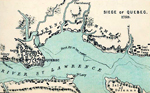 Battle of Quebec - September 13, 1759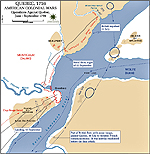 1759 Siege of Quebec
See also

Pontiac War.
And maybe

American Timeline.
More History