Explorers, Scientists & Inventors

Musicians, Painters & Artists

Poets, Writers & Philosophers

Native Americans & The Wild West

First Ladies

Popes

Troublemakers

Historians

Archaeologists

Royal Families

Tribes & Peoples

Assassinations in History
Who got slain, almost slain, when, how, why, and by whom?

Go to the Assassination Archive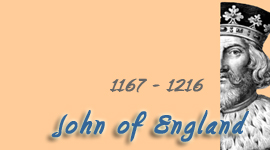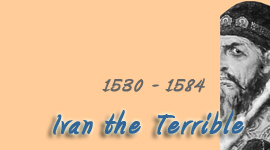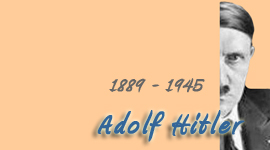 Online History Dictionary A - Z
All-Time Records in History
What was the bloodiest battle, the battle with the least casualties, who was the greatest military leader?

Go to Records in History
War of the Polish Succession 1733-1738
The War of the Polish Succession affected a big part of Europe. It was fought over the position of the successor of

Augustus II, king of Poland.

That was the official reason for the war. Underlying were several secondary issues and the question of the Polish succession was a convenient excuse to start war.

HOW THE WAR CAME ABOUT

King Augustus died and Russia and Austria wanted Augustus's son, Frederick Augustus II of Saxony, on the throne.

Poland, France, and Spain wanted Stanislaw I Leszczynski, who was married to the daughter of French King Louis XV.

Stanislaw was declared king. But after the arrival of 30,000 Russian troops in Warsaw, Stanislaw was forced to flee and and Frederick was declared king. Frederick's new name was Augustus III.

France, Sardinia-Savoy, and Spain were ready for a war with Austria.

HOW IT CONTINUED

Spanish soldiers came to Italy and defeated the Austrian army. Don Carlos of Spain became Charles III, king of Naples and Sicily.

The French weren't as successful. The Austrians defeated the French in southern Germany and the Russians drove them out of Poland.

The French then got cold feet and feared the English and the Dutch could join the war on Austria's side. Thus, France made peace with Austria.
They initially signed the Treaty of Vienna on October 3, 1735. The final and confirming document was the

Treaty of Vienna signed on November 18, 1738, between France and Austria.
Result of the war
Territories formerly belonging to Italy were redistributed. Russia was controlling Poland's political decisions.
More History