Kiautschou
The Germans called it Kiautschou. It was one of their colonies from 1898 until 1914.

It is also called Jiaozhou, Kiao-Tschau, Kiaochow, Kiao-chow, Kiauchau, or Kiao-Chau. Take your pick.
Qingdao (Tsingtao) was the administrative center.
The Japanese attacked the German colony and the Germans surrendered on November 7, 1914.
In 1919, the

Treaty of Versailles decreed that Kiautschou was henceforth belonging to Japan. The Chinese were outraged.
In 1922 however, the Chinese regained the area.
Here's a German 5 cent coin they used back in the days.

Kiautschou 5 Cent Coin
When you see a German you know fine beer is not far away. And of course the Germans started a brewery in their colony. The Tsingtao Brewery was established in 1903.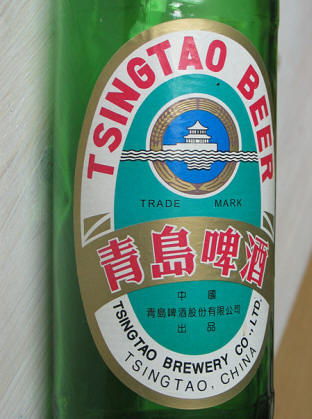 Tsingtao Beer
More History