Lawrence of Arabia, 1962
Columbia

Lawrence of Arabia (1962)

Lawrence of Arabia, 1962
Columbia
See

here for some factual errors of the movie.
IMDB Quote:
Peter O'Toole is considerably taller and better looking than the real Lawrence (6'3" to Lawrence's real life height of 5'6").

Noel Coward is rumored to have said, on seeing the premiere,

"If he'd been any prettier, they'd have had to call it
Florence of Arabia."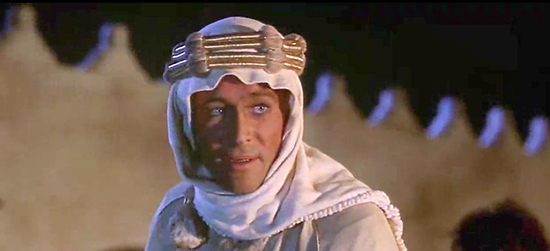 Peter O'Toole is Lawrence of Arabia, 1962
Columbia
And again, we see authorized T.E. Lawrence biographer Jeremy Wilson being no happy bunny.
Historical Background
And here is more on the real

Lawrence of Arabia.

Lawrence of Arabia - The Real One.
More History