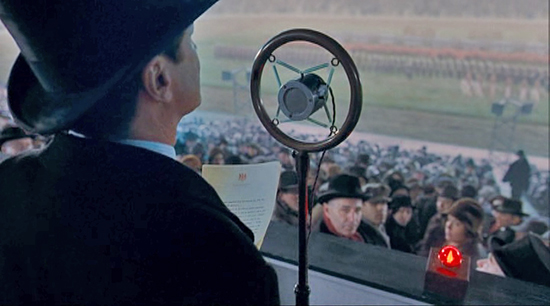 KING GEORGE VI ATTEMPTING TO ADDRESS THE CROWD
See Saw Films / Bedlam Productions

The King's Speech (2010)

Tom Hooper directed this homage to all speech therapists.
Colin Firth is King George VI. Geoffrey Rush is Lionel Logue, the therapist with no diploma.
Here is the trailer:
Historical Background
Go here for more on George VI's father,

King George V.
Here is more on the one and only

Wallis Simpson.
Here is the real

abdication speech of Edward VIII.
More History