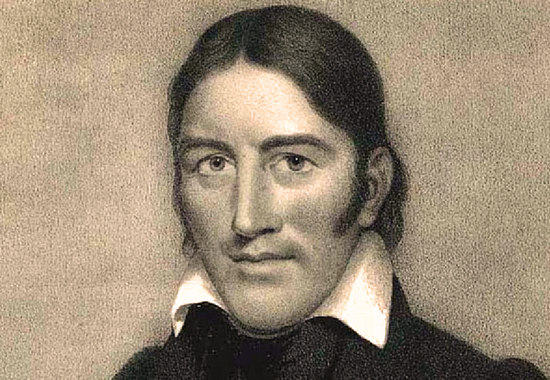 Davy Crockett 1786–1836
Image above:

Davy Crockett photograph

Tennessee State Library and Archives


A man from Tennessee, Davy Crockett, or David Crockett, was a frontiersman. This meant that Mr. Crockett knew how to hunt bears.

Davy Crockett was a soldier in the

War of 1812 and served under General

Andrew Jackson.
He loved to tell a good ole story, which helped him to get some good jobs in politics. He ended up being several times elected into the US House of Representatives.
Davy Crockett didn't get re-elected in 1835, so he packed his raccoon-cap and went down to Texas, where he celebrated retirement by defending the

Alamo against General

Antonio López de Santa Anna and too many Mexicans.
Davy Crockett became a legend.

The Alamo, San Antonio, Texas
U.S. Department of Veterans Affairs
More History