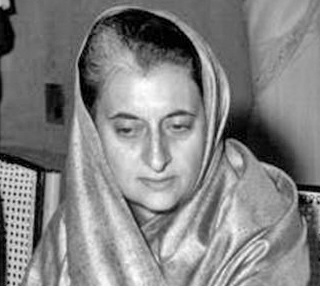 Indira Gandhi 1917-1984


Liker her father, Indira Gandhi served as Prime Minister of India.
WAS INDIRA GANDHI RELATED TO MOHANDAS GANDHI?
No, Indira Gandhi was not related to Mohandas Gandhi.
Indira Gandhi was born Indira Priyadarshini Nehru. Her father was

Jawaharlal Nehru. Her mother was Kamala Nehru. Indira was their only child.
In 1942, Indira married Feroze Gandhi, who was not related to Mohandas Gandhi either. Feroze died in 1960.
Indira Gandhi had two sons. Sanjay Gandhi, who died in a plane crash in 1980, and Rajiv Ratna Gandhi, who was blown away on May 21, 1991, by a female Tamil suicide bomber.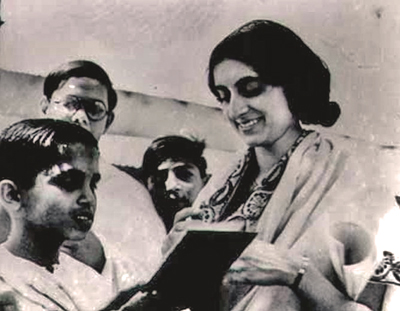 INDIRA GANDHI

THE ASSASSINATION OF INDIRA GANDHI

The Indian government had a beef with the Sikhs in the Punjab state, who wanted their independence. Terrorist attacks by Sikh extremists prompted Indira Gandhi to order an attack on Amritsar.
That's the nutshell version.
The city of Amritsar is located in the Punjab state. Two of the most holy houses of worship in Sikhism are in this city, the Golden Temple and Akal Takht. Also in this city were assembled the leaders of the Punjab autonomy movement.
The attack, Operation Bluestar, was executed by the Indian army on June 6, 1984. The fight lasted for several days and hundreds were killed.
In retaliation, Indira Gandhi was assassinated on October 31, 1984, in her house in New Delhi.

The must-read book Just 2 Seconds by Gavin de Becker et al captures the scene.
Gandhi left her residence and walked across the heavily guarded path to her office. As she approached security guard Beant Singh, he pulled a .38 revolver and shot her three times in the abdomen.

As she collapsed, security guard Satwant Singh opened fire with his Sten submachine gun, emptying the thirty-round magazine at her.

Gandhi died on the scene.

Both bodyguards were tied to Sikh terrorists. Beant was shot and killed, and Satwant was wounded eight times, but survived. In 1989, he was hanged.
See also

Assassinations in History.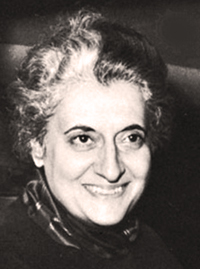 INDIRA GANDHI
More History