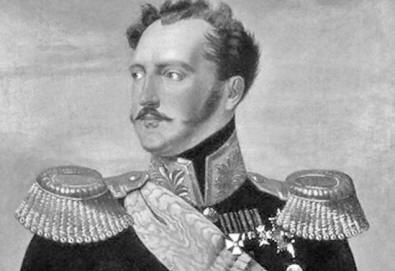 Nicholas I 1796-1855
In Russian, Nicholas was Nikolay Pavlovich.
Nicholas' father was

Czar Paul I. Nicholas mother was the Grand Duchess Maria.
Nicholas' brother

Alexander I became czar after their father Paul was assassinated. Alexander, in turn, died somewhat unexpected in 1825. Next in line for the throne would have been Paul's second son Constantine.
But in 1820, Constantine had married Joanna Grudzinska, a countess from Poland. In 1822, Constantine renounced his claims to the throne.
Thus, Nicholas became Czar Nicholas I of Russia and ruled as such from 1825-1855. Nicholas was the poster child for autocracy.
See also

What is Autocracy?
Nicholas died of pneumonia and his son

Alexander II became the next czar of Russia.
Alexander also inherited the

Crimean War, which was fought 1853 - 1856.

See also

Governments in History - Russian Empire
More History