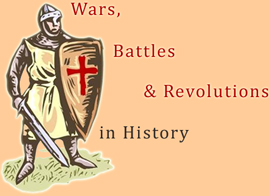 Online History Dictionary A - Z

Two revolutions in 1917 changed Russia for good. How the Russians switched from Empire to the Bolshevik Peace, Land, and Bread government:

Russian Revolution of 1905

Russian Revolution of 1917

Russian Civil War 1917-1920

Russian Revolution Timeline

Grigory Y. Rasputin

World War One

Vladimir I. Lenin

Joseph Stalin

What is Communism?

Greco-Persian Wars
Also called the Persian Wars, the Greco-Persian Wars were fought for almost half a century from 492 to 449 BC. Greece won against enormous odds. Here is more:
Battle of Marathon
Battle of Thermopylae
Battle of Salamis
Battle of Plataea

Check out the Timelines of the Mexican Revolution

Mexico's transition from dictatorship to constitutional republic translated into ten messy years of skirmishing in Mexican history.

More from the Mexican Revolution:

Pancho Villa

Emiliano Zapata

Francisco I. Madero

Causes of the Mexican Revolution

Women in the Mexican Revolution

Summary of the Mexican Revolution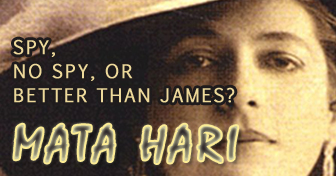 The Divine Almanac
Who all roamed the heavens in olden times? The Who's Who of ancient gods.



Check out the Divine Almanac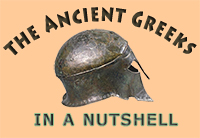 Map Description
Two versions of a historical Map of Ancient Egypt, Ancient Syria, and Ancient Mesopotamia about 1450 B.C.
Illustrating

Egypt proper (I, II Successive seats of empire)

Regions subject to Egypt

Babylonia

Assyria

Phoenician settlements

Suggested area of the Mycenean (Mycenaean) civilization

Centers of the highest Mycenean civilization (See Map of Greece and the Orient 1450 BC)

Places where remains of the Mycenean age have been found (See Map of Greece and the Orient 1450 BC)

Modern names in hairline


Inset: Reference Map of the Nile Delta (See also Map of the Nile Delta 1450 BC)
Credits
University of Texas at Austin. Historical Atlas by William Shepherd (1911 and 1923, respectively).


Related Links


About the Phoenicians

About the Ancient Egyptians

About the Ancient Sumerians

About the Gilgamesh

About the Rulers of Sumer

About the Ancient Akkadians


Related Maps


Map of Greece and the Orient 1450 BC

Map of the Nile Delta 1450 BC

Map of Greece 1450 BC

Map of Egypt and Syria in 1798

Map of Egypt 1910


More History