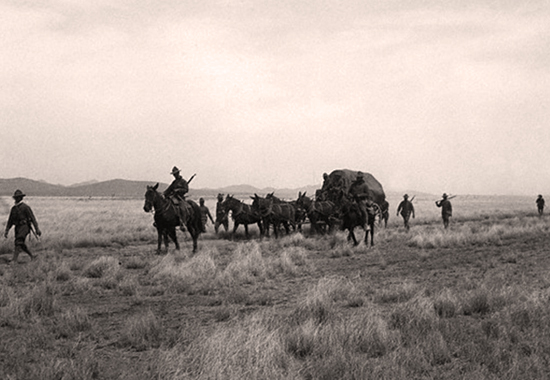 U.S. ARMY IN MEXICO
Mexican History 1916

Mexican Revolution Timeline - Year 1916


announces that 20,000 troops will be dispatched to join the 10,000 already assigned to the south.

March 8/9, 1916
Raid on Columbus, New Mexico
Allegedly,

Pancho Villa and 500 of his men attacked the small border town of Columbus, NM.
The town consisted of a few hundred inhabitants and a US garrison of around 600 men. Approx. 17 US citizens, mostly civilians, were killed. It is estimated that also more than 100 of Villa's men were killed.

March 15, 1916
As a consequence of the Raid on Columbus, the US sends 10,000 US soldiers, led by

General John J. Pershing, after the attackers, who disappeared back into Mexico, which meant that a foreign army now roamed on Mexican soil. They did so with

Venustiano Carranza's permission, mind you.
Allowing their troops to enter the country was not enough for the US. The United States also cancelled money and arms that were promised to the Carranza government. The Mexican government, was foaming of course, which was presumably exactly what the attackers of Columbus were after.
The Americans never caught whoever was behind the Raid of Columbus and they returned gradually toward the border early 1917. Carranza got a lot of heat for his decision to let the American troops in, especially because they were very reluctant to leave again. Tricky situation for Carranza, who consequently sought alliances with the Germans.

By the way,

Villa's brother Hipolito denied that Pancho Villa had any involvement in the raid on Columbus.

GENERAL JOHN PERSHING IN MEXICO 1916
Library of Congress

March / April 1916
Trouble among

Emiliano Zapata's generals.

De la O shoots

Francisco Pacheco.

April 14, 1916


Venustiano Carranza goes back to Mexico City.

April 16, 1916


Emiliano Zapata's cousin, General

Amador Salazar checks out after catching a stray bullet with his neck at Yautepec.

April 29, 1916
General

Pablo González Garza's troops are now holding positions around Cuernavaca,

Emiliano Zapata's current place of residence.

May 1, 1916


Emiliano Zapata abandons Cuernavaca.

May 2, 1916
General

Pablo González Garza enters Cuernavaca, gives Lorenzo Vázquez, former governor of

Morelos, the boot. New constitutional military governor of the state is Dionisio Carreón.

May 5, 1916
Lorenzo Vázquez killed by Carrancistas.

May 6, 1916
General

Pablo González Garza reports proudly to

Alvaro Obregon, who is now functioning as

Carranza's War Secretary, that the campaign in

Morelos had been won.

Emiliano Zapata resides at his Tlaltizapán headquarters.

Mid-May 1916
The federals exile 1,300 citizens of

Morelos and send them north.

Mid-June 1916
Carrancistas are moving in on Tlaltizapán.

Zapata first retreats to Jojutla, then to Huautla.

Pablo González Garza rocks the house down at Tlatizapán, Zapata's former headquarters. Executed were 286 people, including 112 women and 42 children.
The federal troops raped and pillaged their way through

Morelos and gave the people again reason to rekindle revolution. The federal troops, Los Constitucionalistas, were better known as Los Consusuñaslistas, the ones with their fingers ready, because of the widespread looting.
Zapata and his

guerrillas were back on their mission again.

June 21, 1916
The Battle of Carrizal. American troops, led by Captain Charles T. Boyd, fight 400 Carranza troops. The Americans lost all their officers and were routed. Ten Americans wounded, 24 captured. At least 30 Mexicans killed and 40 wounded.

July 9, 1916
The federal commander issues a manifesto to the "Natives of

Morelos", in which he warns he would "proceed with especial severity against all the state's pueblos" if the people continued to provide support for

Zapata.

July 16, 1916
Battle of Tlayacapa. Zapatistas and Federals fight for 7 hours at Tlayacapa.

July 17, 1916
Two hundred Zapatistas attack Tlaltizapán.

September 30, 1916


Pablo González Garza strikes again at Tlaltizapán and executes 180 more of its inhabitants, both sexes.

October 4, 1916
Battle of Xochimilco.

Zapata's troops strike at Xochimilco pumping station which supplies Mexico City with water. This battle is one of the heaviest ones in months.

October 11, 1916
Zapatistas attack San Ángel, a southwest suburb of Mexico City.
The Zapatistas have

Morelos countryside back under control and the fighting shifts more towards the state border.

October 26, 1916


Zapata gives special orders for his officers to shoot on the spot any person caught in banditry or abusing local rights.

November 7, 1916
A train gets blown up just outside of the capital, killing about 400 military and civilian passengers.

November 11, 1916


Pablo González Garza issues instructions that anyone who directly or indirectly supports

Zapata will be executed. Anyone caught on roads without a pass will be shot immediately, as will anyone discovered near any railroads.

Mid-November 1916
The federal garrisons are plagued by malaria, typhoid, dysentery, and all the good stuff war can challenge your immune system with.

Emiliano Zapata is back at Tlaltizapán.

December 1, 1916


Zapata attacks the Jojutla and Trienta haciendas, causing 500 federal casualties.

December 2, 1916


Zapata continues his campaign.
More History