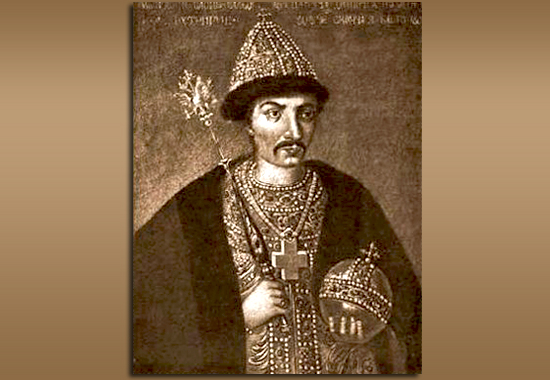 Boris Godunov 1551-1605


Image above:
Boris Godunov, by unknown artist. Moscow History Museum.
Boris Godunov, also spelled Борис Годунов, was Russia's tsar from 1598 to 1605.
How did he manage to become ruler?
In 1580, Boris Godunov's sister, Irina, became the wife of Fyodor Ivanovich. Fyodor, by the way, can also be spelled Fedor.
When in 1584, Fyodor's father,

Tsar Ivan IV the Terrible, died, Fyodor became Tsar Fyodor I and Boris Godunov Fyodor's trusted adviser.
Fyodor I died without an heir in 1598 and a government council voted Boris Godunov to be the new tsar. This was the official end of the ruling

Rurik Dynasty.
Boris Godunov's son Fyodor became tsar

Fyodor II upon Boris Godunov's death in 1605.
And here is his map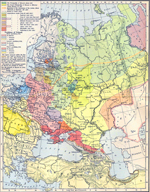 RUSSIA IN EUROPE
Click map to enlarge
In 1831, Russian novelist Alexander Pushkin wrote his work Boris Godunov.
Russian composer Modest Musorgsky, who lived 1839-1881, thought it swell and followed up with a creation of his own, his opera Boris Godunov.
More History