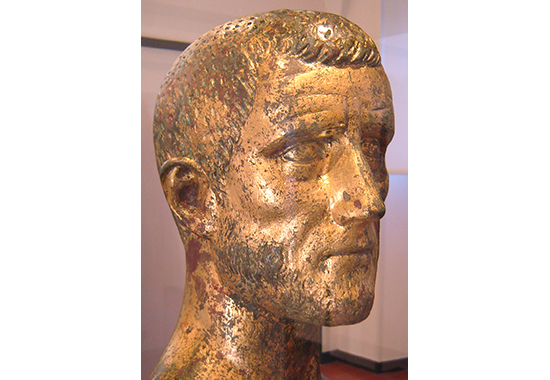 Aurelian 215 (?) - 275
Image above:

Emperor Aurelian's bronze bust, created 3rd century; Museo di Santa Giulia, Brescia.
Lucius Domitius Aurelianus, Aurelian to his friends, was Roman emperor from 270 - 275.
See also

Governments of Rome.
Aurelian's brother Quintillus was emperor for three months in the year 270. Quintillus then died, which might or might not have been of natural causes, and Aurelian succeeded him in September 270.
Aurelian had his hands full with raiding tribes; tribes that were raiding him. So he fortified Rome and built a wall around the city, the location of which is outlined on this map:

AURELIAN WALL AROUND ROME
Click on map to enlarge
More History