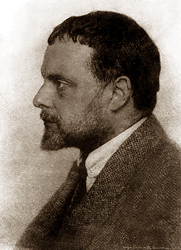 Paul Klee 1879-1940
Paul was a German / Swiss painter. His parents were musicians.
Paul knew how to play the violin and his parents let him play in the Bern symphony orchestra. He would've liked to be a writer but painting turned out to be his thing of focus.


PAUL'S Comedians' Handbill, 1938
The Berggruen Klee Collection
metmuseum.org
Paul married Lily Stumpf. The year? 1906. Lily was a pianist, which was good because by means of piano lessons she was able to bring some money home.
Some success for Paul Klee in 1911, however, when he was able to contribute some cartoon drawings for

Voltaire's novel Candide.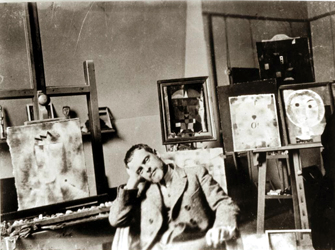 PAUL KLEE JUST HANGING
More History