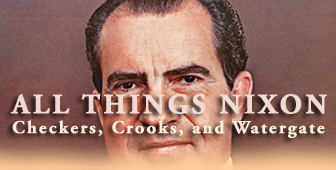 Assassinations in History
Who got slain, almost slain, when, how, why, and by whom?

Go to the Assassination Archive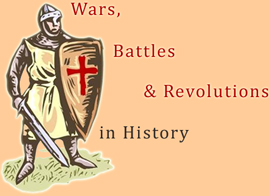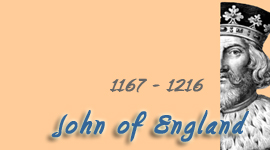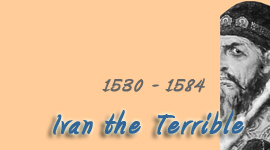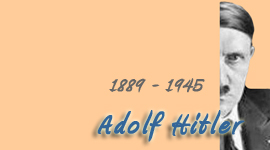 Online History Dictionary A - Z
All-Time Records in History
What was the bloodiest battle, the battle with the least casualties, who was the greatest military leader?

Go to Records in History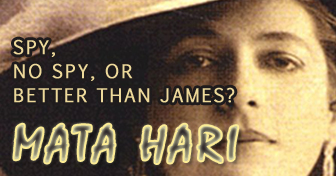 The Divine Almanac
Who all roamed the heavens in olden times? The Who's Who of ancient gods.



Check out the Divine Almanac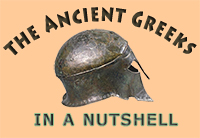 House of Savoy 1000-1946
The House of Savoy went full circle, starting with its first Umberto in the year 1000 and finishing with the final Umberto in 1946.

Here is Savoy on today's map, southeastern France:


Map Location of Savoy
Click map to enlarge



A Brief History of Savoy

Back in ancient days, the Allobroges tribe called Savoy their home, with headquarters at Vienne. The Allobroges were Celts.

The Romans conquered, made Savoy part of Gallia Narbonensis, and the map in AD 117 looked as follows:

The Roman Empire split into East and West in 284. The Western Roman Empire collapsed in 476. Shortly after, the

Burgundians had the area under control.

MIGRATION OF THE BURGUNDIANS
Click map to enlarge

In 534, the Franks took over and put an end to Burgundian dominance.


A Brief History of the Savoy Dynasty

Founder of the Savoy Dynasty was Humbert I the Whitehanded, or Umberto Biancamano, if you speak Italian. Umberto I might or might not have been a Burgundian.

Umberto was count of Savoy from 1032 - 1048, while Holy Roman Emperor Conrad II ruled from 1024 to 1039.

See also Governments of Germany.

Amadeus I, son of Umberto, ruled 1048 - 1051.

Savoy put a foot in the Italian door when in 1046, Count Odo (also spelled Oddo, Otto, Otho, or Oddone) of Savoy married Countess Adelaide of Turin, which was not only a clever move but also the beginning of Savoyan influence over Piedmont, the region of which Turin was the capital.

Otto ruled from 1051 - 1057.

Adelaide is also called Adelaide of Susa, Susa being a town 50 car-minutes west of Turin.

The children of Odo and Adelaide were Peter I, Amadeus II, Bertha, and Adelaide Jr.

Peter and Amadeus ruled together from 1060 until 1078, when Peter died. Amadeus followed suit and expired in 1080.

Adelaide Jr. married Rudolph of Swabia.

Bertha married Germany's Henry IV, who ran into ecclesiastic troubles with Pope Gregory VII who excommunicated him in 1077.

See also Matilda of Canossa.

And if you can stomach it, see also List of all Popes.

Back to the history of the House of Savoy.

Peter I, son of Amadeus II, ruled from 1080 to 1103. Umberto married Gisela of Burgundy.

Umberto II, son of Amadeus II, ruled from 1080 to 1103. Umberto married Gisela of Burgundy.

Amadeus III, son of Umberto II and Gisela of Burgundy, ruled 1103 - 1148. Amadeus III was the first ruler who called himself Count of Savoy. Amadeus III fought in the Second Crusade.

Umberto III, son of Amadeus III, ruled 1148 - 1189.

Tommaso I, also spelled Thomas I, son of Umberto III, ruled 1178 - 1233.

Amadeus IV, son of Tommaso I, ruled 1233 - 1253.

Boniface, son of Amadeus IV, ruled 1253 - 1263.

Peter II, son of Thomas I, ruled 1263 - 1268.

Philip I, great-son of Thomas I, son of Thomas II, ruled 1268 - 1285.

Amadeus V ruled from 1285 - 1323.

Amadeus VI the Green Count ruled from 1343 - 1383. Amadeus VI died of the plague, which was rather unfortunate because the man had guts.

Amadeus VII the Red Count, son of Amadeus VI, ruled from 1383 - 1391. Under his rule, in 1388, the City of Nice became part of the territory owned by the counts of Savoy. It would remain in their hands until 1860.

Amadeus VIII the Peaceful, son of Amadeus VII, ruled from 1391 - 1439.

Philip II Lackland, aka Philip II Sans Terre, son of Louis and Anna of Cyprus, ruled from 1496 - 1497. Philip's first wife was Marguerite of Bourbon. Their daughter was Louise, mother of future Francis I of France. Another child was Philibert II the Fair.

Philibert II the Fair, son of Philip II Sans Terre, ruled from 1497 - 1504.

Charles III the Good-Natured, brother of Philibert II, ruled from 1504 - 1553. Charles III made quite a mess of it. Among other incidents, he cut Nice loose, but the citizens of Nice were loyal to Savoy and fought their way out of it. Charles III died without funeral services while his quarters were ransacked by his servants.

Emanuel Philibert the Iron-Headed, son of Charles III, ruled from 1553 - 1580.
In 1554, Emanuel Philibert visited London to attend the wedding of his cousin Philip II of Spain with Queen Mary. It was here that he received a marriage proposal to wed Princess Elizabeth, then 21 years old. Officially, he declined because the deal included handing over Nice and Villafranca to Spain. Unofficially, Lizzy drew his attention to her extended middle finger while the entire posse was concentrating on the turkey.

The Duchy of Savoy had grown. The family had acquired large numbers of Italian territories. Thus, in 1563, the House of Savoy moved its capital from Chambéry to Turin in Piedmont, thereby adjusting to the shifted geographical center of power.

Charles Emmanuel I the Great, ruled until 1630. Major concern of his days was the outbreak of the Thirty Years' War in 1618. When Charles Emmanuel I died, he left his realm occupied by the French.

Victor Amadeus I, son of Charles Emmanuel I, ruled from 1630 - 1637. He became first choice after his brother, Philip Emanuel, had left the equation due to fatal poisoning administered at the Spanish Court and prescribed directly by the King of Spain himself. Victor Amadeus I made a smart move by marrying Christine, aka Christine Marie of France, aka Madama Reale, daughter of French King Henry IV, in 1619.

Arch enemy of the decade was Richelieu, who wanted the House of Savoy extinct, which would mean an open door for France into annexing Italy.

It is rumored that Victor Amadeus I and his entourage was poisoned by Marshal Francois de Créqui (Crequi) at a banquet.

Francis Hyacinth, son of Victor Amadeus I, ruled from 1637 - 1638.

Charles Emmanuel II, brother of Francis Hyacinth, ruled from 1638 - 1675.


Victor Amadeus II, son of Charles Emmanuel II, ruled from 1675 - 1730. The Treaty of Utrecht in 1713 made him King of Sicily. In 1720, the House of Savoy expanded and the Kingdom of Sardinia-Piedmont was created. Thus, Victor Amadeus II became also King of Sardinia.

Charles Emmanuel III, son of Victor Amadeus II, ruled from 1730 - 1773.

Victor Amadeus III, son of Charles Emmanuel III, ruled from 1773 - 1796.

From 1792 to 1815, Savoy was temporarily French, one of the results of the French Revolutionary Wars.

Charles Emmanuel IV, son of Victor Amadeus III, ruled from 1796 - 1802. He abdicated in favor of his brother Victor Emanuel I, packed his bags, and jointed the Jesuits.

Victor Emmanuel I, brother of Charles Emmanuel IV, ruled from 1802 - 1821. The lands that his folks had lost during the French Revolutionary Wars were returned to him. Victor Emmanuel I abdicated in favor of his brother Charles Felix.

Charles Felix, brother of Victor Emmanuel I, ruled from 1821 - 1831. When Charles Felix died without son, the elder branch of the House of Savoy became extinct.

Charles Albert, cousin of Victor Emmanuel I, ruled from 1831 - 1849.

Victor Emmanuel II, son of Charles Albert, ruled from 1849 - 1878. King of Sardinia-Piedmont and first king of United Italy.

In 1860, and in order to buy French Napoleon III's support against the Austrians, Savoy and Nice changed hands and became part of France.

All kings of Italy from 1861 to 1946 were members of the Savoy Dynasty.

See also Governments of Italy.

Umberto I, son of Victor Emmanuel II, ruled from 1878 - 1900. Umberto was assassinated at Monza, Italy.

Victor Emmanuel III, son of Umberto I and Queen Marguerite of Savoy, ruled from 1900 - 1946. On May 9, 1946, Victor Emmanuel III abdicated in favor of his son Umberto.

Umberto II, son of Victor Emmanuel III, ruled from May 9, 1946 until June 14, 1946.

Here he flies:

Umberto Flies Into Exile
Schenectady Gazette - Jun 8, 1946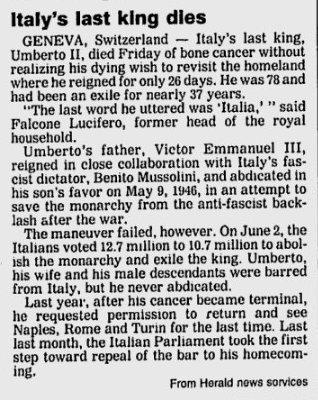 Italy's Last King Dies
Tri City Herald - Mar 18, 1983

More History