Miguel Hidalgo (not Hildalgo) was a Catholic priest and the father of the Mexican Independence, although he didn't quite see it materializing in his lifetime.
Hidalgo's ringing of the church bell in Dolores on September 16, 1810, in order to rally folks for revolution against Spain became a milestone in Mexican history. This event is also known as the Grito de Dolores, or the Cry of Dolores.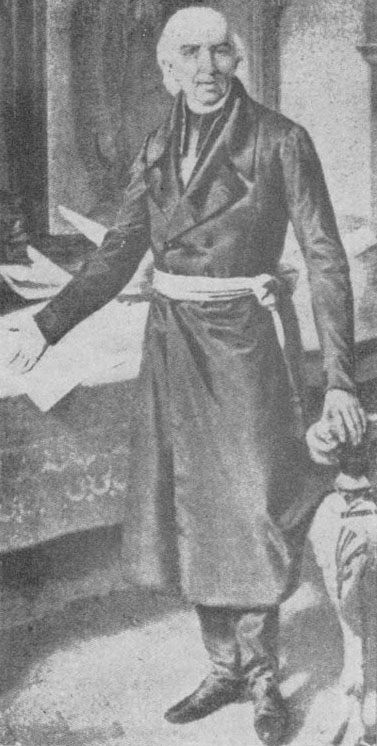 MIGUEL HIDALGO Y COSTILLA
1753 - 1811


That day, September 16, is commemorated as Mexico's Independence Day - Día de Independencia.
Furthermore, Mexico celebrates its bicentennial, which means its 200th anniversary, in 2010. And speaking of celebration, Mexicans also celebrate the centennial, which means the 100th anniversary, of the

Mexican Revolution.

Check here for the

Mexican War of Independence.
And here is the map

Miguel Hidalgo and Ignacio Allende for Mexican Independence
Click map to enlarge
Back in the days, Spain had the last word. But today, and honoring Mexico's festive mood, the Spaniards have sent back Hidalgo's flag. It is the very flag that had been captured in Mexico in 1810/1811. It had been brought to Spain and put on display there in the Spanish Museo de Artillería (Artillery Museum).
Here is the good piece:

HIDALGO'S FLAG
Guanajuato Gobierno del Estado
Looks a bit torn now, but let's not forget, originally it could inspire people to give their lives.
It used to look something like this:

Hidalgo's Flag - Modern Replica
Guanajuato Gobierno del Estado
Let's see Miguel Hidalgo one more time:

Miguel Hidalgo - Mexican patriot