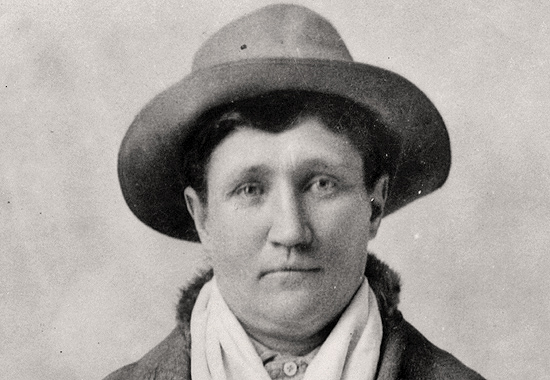 Calamity Jane 1852-1903
Image above:

From a photograph of Martha Canary, aka Calamity Jane, full-length portrait, seated with rifle, captioned Calamity Jane, Gen. Crook's scout

Library of Congress

See full photo below.
Calamity Jane was born Martha Jane Cannary, or Canary. She married Mr. Clinton (Charley) Burke and became Martha Jane Burke.
Jane was born around 1852 and died in 1903. She lost her parents when she was quite young.

Jane met

Wild Bill Hickok and might or might not have been married to him. Juicy gossip insists that the two also had a child: Jean Hickok McCormick, born September 25, 1873.
Around 1876, Jane dressed up in men's clothes and annoyed the tar out of the people of Deadwood, South Dakota. She bragged about her marksmanship, her experiences as a pony-express rider, and the time when she was a scout for Lieutenant Colonel Custer.


JANE IN 1901


Jane loved to kick back a couple and that was apparently the reason why she got fired from her job at the Pan-American Exposition in Buffalo, New York, in 1901.
Bill and Jane were buried next to each other in Deadwood, South Dakota.

And this is Doris Day, who gave her everything in the


1953 movie Calamity Jane. Go DD!
More History