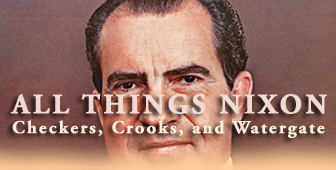 Explorers, Scientists & Inventors

Musicians, Painters & Artists

Poets, Writers & Philosophers

Native Americans & The Wild West

First Ladies

Popes

Troublemakers

Historians

Archaeologists

Royal Families

Tribes & Peoples
Assassinations in History
Who got slain, almost slain, when, how, why, and by whom?

Go to the Assassination Archive

Online History Dictionary A - Z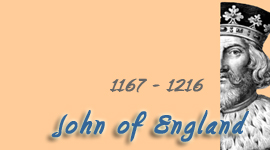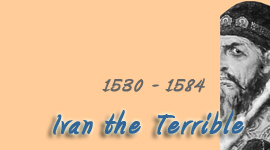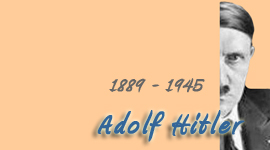 Voyages in History
When did what vessel arrive with whom onboard and where did it sink if it didn't?

Go to the Passage-Chart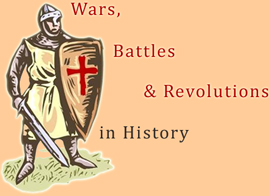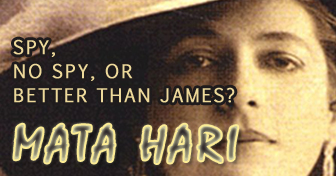 The Divine Almanac
Who all roamed the heavens in olden times? The Who's Who of ancient gods.



Check out the Divine Almanac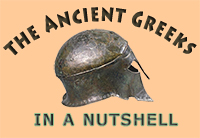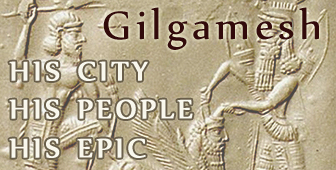 The History of Herodotus: Page 06
Volume One - Book I
101. Deļokes then united the Median race alone, and was ruler of this: and of the Medes there are the tribes which here follow, namely, Busai, Paretakenians, Struchates, Arizantians, Budians, Magians: the tribes of the Medes are so many in number.

102. Now the son of Deļokes was Phraortes, who when Deļokes was dead, having been king for three- and-fifty years, received the power in succession; and having received it he was not satisfied to be ruler of the Medes alone, but marched upon the Persians; and attacking them first before others, he made these first subject to the Medes. After this, being ruler of these two nations and both of them strong, he proceeded to subdue Asia going from one nation to another, until at last he marched against the Assyrians, those Assyrians I mean who dwelt at Nineveh, and who formerly had been rulers of the whole, but at that time they were left without support their allies having revolted from them, though at home they were prosperous enough.[114] Phraortes marched, I say, against these, and was both himself slain, after he had reigned two-and-twenty years, and the greater part of his army was destroyed.

103. When Phraortes had brought his life to an end, Kyaxares the son of Phraortes, the son of Deļokes, received the power. This king is said to have been yet much more warlike than his forefathers; and he first banded the men of Asia into separate divisions, that is to say, he first arrayed apart from one another the spearmen and the archers and the horsemen, for before that time they were all mingled together without distinction. This was he who fought with the Lydians when the day became night as they fought, and who also united under his rule the whole of Asia above the river Halys.[115] And having gathered together all his subjects he marched upon Nineveh to avenge his father, and also because he desired to conquer that city.
And when he had fought a battle with the Assyrians and had defeated them, while he was sitting down before Nineveh there came upon him a great army of Scythians,[116] and the leader of them was Madyas the son of Protohyas, king of the Scythians. These had invaded Asia after driving the Kimmerians out of Europe, and in pursuit of them as they fled they had come to the land of Media.
104. Now from the Maiotian lake to the river Phasis and to the land of the Colchians is a journey of thirty days for one without encumbrance;[117] and from Colchis it is not far to pass over to Media, for there is only one nation between them, the Saspeirians, and passing by this nation you are in Media. However the Scythians did not make their invasion by this way, but turned aside from it to go by the upper road[118] which is much longer, keeping Mount Caucasus on their right hand. Then the Medes fought with the Scythians, and having been worsted in the battle they lost their power, and the Scythians obtained rule over all Asia.
105. Thence they went on to invade Egypt; and when they were in Syria which is called Palestine, Psammetichos king of Egypt met them; and by gifts and entreaties he turned them from their purpose, so that they should not advance any further: and as they retreated, when they came to the city of Ascalon in Syria, most of the Scythians passed through without doing any damage, but a few of them who had stayed behind plundered the temple of Aphrodite Urania. Now this temple, as I find by inquiry, is the most ancient of all the temples which belong to this goddess; for the temple in Cyprus was founded from this, as the people of Cyprus themselves report, and it was the Phenicians who founded the temple in Kythera, coming from this land of Syria. So these Scythians who had plundered the temple at Ascalon, and their descendants for ever, were smitten by the divinity[119] with a disease which made them women instead of men: and the Scythians say that it was for this reason that they were diseased, and that for this reason travellers who visit Scythia now, see among them the affection of those who by the Scythians are called /Enareės/.
106. For eight-and-twenty years then the Scythians were rulers of Asia, and by their unruliness and reckless behaviour everything was ruined; for on the one hand they exacted that in tribute from each people which they laid upon them,[120] and apart from the tribute they rode about and carried off by force the possessions of each tribe. Then Kyaxares with the Medes, having invited the greater number of them to a banquet, made them drunk and slew them; and thus the Medes recovered their power, and had rule over the same nations as before; and they also took Nineveh,--the manner how it was taken I shall set forth in another history,[121]--and made the Assyrians subject to them excepting only the land of Babylon.
107. After this Kyaxares died, having reigned forty years including those years during which the Scythians had rule, and Astyages son of Kyaxares received from him the kingdom. To him was born a daughter whom he named Mandane; and in his sleep it seemed to him that there passed from her so much water as to fill his city and also to flood the whole of Asia. This dream he delivered over[122] to the Magian interpreters of dreams, and when he heard from them the truth at each point he became afraid. And afterwards when this Mandane was of an age to have a husband, he did not give her in marriage to any one of the Medes who were his peers, because he feared the vision; but he gave her to a Persian named Cambyses, whom he found to be of a good descent and of a quiet disposition, counting him to be in station much below a Mede of middle rank.
108. And when Mandane was married to Cambyses, in the first year Astyages saw another vision. It seemed to him that from the womb of this daughter a vine grew, and this vine overspread the whole of Asia. Having seen this vision and delivered it to the interpreters of dreams, he sent for his daughter, being then with child, to come from the land of the Persians. And when she had come he kept watch over her, desiring to destroy that which should be born of her; for the Magian interpreters of dreams signified to him that the offspring of his daughter should be king in his room. Astyages then desiring to guard against this, when Cyrus was born, called Harpagos, a man who was of kin near him and whom he trusted above all the other Medes, and had made him manager of all his affairs; and to him he said as follows: "Neglect not by any means, Harpagos, the matter which I shall lay upon thee to do, and beware lest thou set me aside,[123] and choosing the advantage of others instead, bring thyself afterwards to destruction. Take the child which Mandane bore, and carry it to thy house and slay it; and afterwards bury it in whatsoever manner thou thyself desirest." To this he made answer: "O king, never yet in any past time didst thou discern in me an offence against thee, and I keep watch over myself also with a view to the time that comes after, that I may not commit any error towards thee. If it is indeed thy pleasure that this should so be done, my service at least must be fitly rendered."
109. Thus he made answer, and when the child had been delivered to him adorned as for death, Harpagos went weeping to his wife all the words which had been spoken by Astyages. And she said to him: "Now, therefore, what is it in thy mind to do?" and he made answer: "Not according as Astyages enjoined: for not even if he shall come to be yet more out of his senses and more mad than he now is, will I agree to his will or serve him in such a murder as this. And for many reasons I will not slay the child; first because he is a kin to me, and then because Astyages is old and without male issue, and if after he is dead the power shall come through me, does not the greatest of dangers then await me? To secure me, this child must die; but one of the servants of Astyages must be the slayer of it, and not one of mine."
110. Thus he spoke, and straightway sent a messenger to that one of the herdsmen of Astyages who he knew fed his herds on the pastures which were most suitable for his purpose, and on the mountains most haunted by wild beasts. The name of this man was Mitradates, and he was married to one who was his fellow-slave; and the name of the woman to whom he was married was Kyno in the tongue of the Hellenes and in the Median tongue Spaco, for what the Hellenes call /kyna/ (bitch) the Medes call /spaca/. Now, it was on the skirts of the mountains that this herdsman had his cattle-pastures, from Agbatana towards the North Wind and towards the Euxine Sea. For here in the direction of the Saspeirians the Median land is very mountainous and lofty and thickly covered with forests; but the rest of the land of Media is all level plain. So when this herdsman came, being summoned with much urgency, Harpagos said these words: "Astyages bids thee take this child and place it on the most desolate part of the mountains, so that it may perish as quickly as possible. And he bade me to say that if thou do not kill it, but in any way shalt preserve it from death, he will slay thee by the most evil kind of destruction:[124] and I have been appointed to see that the child is laid forth."
111. Having heard this and having taken up the child, the herdsman went back by the way he came, and arrived at his dwelling. And his wife also, as it seems, having been every day on the point of bearing a child, by a providential chance brought her child to birth just at that time, when the herdsman was gone to the city. And both were in anxiety, each for the other, the man having fear about the child-bearing of his wife, and the woman about the cause why Harpagos had sent to summon her husband, not having been wont to do so aforetime. So as soon as he returned and stood before her, the woman seeing him again beyond her hopes was the first to speak, and asked him for what purpose Harpagos had sent for him so urgently. And he said: "Wife, when I came to the city I saw and heard that which I would I had not seen, and which I should wish had never chanced to those whom we serve. For the house of Harpagos was all full of mourning, and I being astonished thereat went within: and as soon as I entered I saw laid out to view an infant child gasping for breath and screaming, which was adorned with gold ornaments and embroidered clothing: and when Harpagos saw me he bade me forthwith to take up the child and carry it away and lay it on that part of the mountains which is most haunted by wild beasts, saying that it was Astyages who laid this task upon me, and using to me many threats, if I should fail to do this. And I took it up and bore it away, supposing that it was the child of some one of the servants of the house, for never could I have supposed whence it really was; but I marvelled to see it adorned with gold and raiment, and I marvelled also because mourning was made for it openly in the house of Harpagos. And straightway as we went by the road, I learnt the whole of the matter from the servant who went with me out of the city and placed in my hands the babe, namely that it was in truth the son of Mandane the daughter of Astyages, and of Cambyses the son of Cyrus, and that Astyages bade slay it. And now here it is."
112. And as he said this the herdsman uncovered it and showed it to her. And she, seeing that the child was large and of fair form, wept and clung to the knees of her husband, beseeching him by no means to lay it forth. But he said that he could not do otherwise than so, for watchers would come backwards and forwards sent by Harpagos to see that this was done, and he would perish by a miserable death if he should fail to do this. And as she could not after all persuade her husband, the wife next said as follows: "Since then I am unable to persuade thee not to lay it forth, do thou this which I shall tell thee, if indeed it needs must be seen laid forth. I also have borne a child, but I have borne it dead. Take this and expose it, and let us rear the child of the daughter of Astyages as if it were our own. Thus thou wilt not be found out doing a wrong to those whom we serve, nor shall we have taken ill counsel for ourselves; for the dead child will obtain a royal burial and the surviving one will not lose his life."
113. To the herdsman it seemed that, the case standing thus, his wife spoke well, and forthwith he did so. The child which he was bearing to put to death, this he delivered to his wife, and his own, which was dead, he took and placed in the chest in which he had been bearing the other; and having adorned it with all the adornment of the other child, he bore it to the most desolate part of the mountains and placed it there. And when the third day came after the child had been laid forth, the herdsman went to the city, leaving one of his under- herdsmen to watch there, and when he came to the house of Harpagos he said that he was ready to display the dead body of the child; and Harpagos sent the most trusted of his spearmen, and through them he saw and buried the herdsman's child. This then had had burial, but him who was afterwards called Cyrus the wife of the herdsman had received, and was bringing him up, giving him no doubt some other name, not Cyrus.
114. And when the boy was ten years old, it happened with regard to him as follows, and this made him known. He was playing in the village in which were stalls for oxen, he was playing there, I say, with other boys of his age in the road. And the boys in their play chose as their king this one who was called the son of the herdsman: and he set some of them to build palaces and others to be spearmen of his guard, and one of them no doubt he appointed to be the eye of the king, and to one he gave the office of bearing the messages,[124a] appointing a work for each one severally. Now one of these boys who was playing with the rest, the son of Artembares a man of repute among the Medes, did not do that which Cyrus appointed him to do; therefore Cyrus bade the other boys seize him hand and foot,[125] and when they obeyed his command he dealt with the boy very roughly, scourging him. But he, so soon as he was let go, being made much more angry because he considered that he had been treated with indignity, went down to the city and complained to his father of the treatment which he had met with from Cyrus, calling him not Cyrus, for this was not yet his name, but the son of the herdsman of Astyages. And Artembares in the anger of the moment went at once to Astyages, taking the boy with him, and he declared that he had suffered things that were unfitting and said: "O king, by thy slave, the son of a herdsman, we have been thus outraged," showing him the shoulders of his son.
115. And Astyages having heard and seen this, wishing to punish the boy to avenge the honour of Artembares, sent for both the herdsman and his son. And when both were present, Astyages looked at Cyrus and said: "Didst thou dare, being the son of so mean a father as this, to treat with such unseemly insult the son of this man who is first in my favour?" And he replied thus: "Master, I did so to him with right. For the boys of the village, of whom he also was one, in their play set me up as king over them, for I appeared to them most fitted for this place. Now the other boys did what I commanded them, but this one disobeyed and paid no regard, until at last he received the punishment due. If therefore for this I am worthy to suffer any evil, here I stand before thee."
116. While the boy thus spoke, there came upon Astyages a sense of recognition of him and the lineaments of his face seemed to him to resemble his own, and his answer appeared to be somewhat over free for his station, while the time of the laying forth seemed to agree with the age of the boy. Being struck with amazement by these things, for a time he was speechless; and having at length with difficulty recovered himself, he said, desiring to dismiss Artembares, in order that he might get the herdsman by himself alone and examine him: "Artembares, I will so order these things that thou and thy son shall have no cause to find fault"; and so he dismissed Artembares, and the servants upon the command of Astyages led Cyrus within. And when the herdsman was left alone with the king, Astyages being alone with him asked whence he had received the boy, and who it was who had delivered the boy to him. And the herdsman said that he was his own son, and that the mother was living with him still as his wife. But Astyages said that he was not well advised in desiring to be brought to extreme necessity, and as he said this he made a sign to the spearmen of his guard to seize him. So he, as he was being led away to the torture,[126] then declared the story as it really was; and beginning from the beginning he went through the whole, telling the truth about it, and finally ended with entreaties, asking that he would grant him pardon.
117. So when the herdsman had made known the truth, Astyages now cared less about him, but with Harpagos he was very greatly displeased and bade his spearmen summon him. And when Harpagos came, Astyages asked him thus: "By what death, Harpagos, didst thou destroy the child whom I delivered to thee, born of my daughter?" and Harpagos, seeing that the herdsman was in the king's palace, turned not to any false way of speech, lest he should be convicted and found out, but said as follows: "O king, so soon as I received the child, I took counsel and considered how I should do according to thy mind, and how without offence to thy command I might not be guilty of murder against thy daughter and against thyself. I did therefore thus:--I called this herdsman and delivered the child to him, saying first that thou wert he who bade him slay it--and in this at least I did not lie, for thou didst so command. I delivered it, I say, to this man commanding him to place it upon a desolate mountain, and to stay by it and watch it until it should die, threatening him with all kinds of punishment if he should fail to accomplish this. And when he had done that which was ordered and the child was dead, I sent the most trusted of my eunuchs and through them I saw and buried the child. Thus, O king, it happened about this matter, and the child had this death which I say."
118. So Harpagos declared the truth, and Astyages concealed the anger which he kept against him for that which had come to pass, and first he related the matter over again to Harpagos according as he had been told it by the herdsman, and afterwards, when it had been thus repeated by him, he ended by saying that the child was alive and that that which had come to pass was well, "for," continued he, "I was greatly troubled by that which had been done to this child, and I thought it no light thing that I had been made at variance with my daughter. Therefore consider that this is a happy change of fortune, and first send thy son to be with the boy who is newly come, and then, seeing that I intend to make a sacrifice of thanksgiving for the preservation of the boy to those gods to whom that honour belongs, be here thyself to dine with me."
119. When Harpagos heard this, he did reverence and thought it a great matter that his offence had turned out for his profit and moreover that he had been invited to dinner with happy augury;[127] and so he went to his house. And having entered it straightway, he sent forth his son, for he had one only son of about thirteen years old, bidding him go to the palace of Astyages and do whatsoever the king should command; and he himself being overjoyed told his wife that which had befallen him. But Astyages, when the son of Harpagos arrived, cut his throat and divided him limb from limb, and having roasted some pieces of the flesh and boiled others he caused them to be dressed for eating and kept them ready. And when the time arrived for dinner and the other guests were present and also Harpagos, then before the other guests and before Astyages himself were placed tables covered with flesh of sheep; but before Harpagos was placed the flesh of his own son, all but the head and the hands and the feet,[128] and these were laid aside covered up in a basket. Then when it seemed that Harpagos was satisfied with food, Astyages asked him whether he had been pleased with the banquet; and when Harpagos said that he had been very greatly pleased, they who had been commanded to do this brought to him the head of his son covered up, together with the hands and the feet; and standing near they bade Harpagos uncover and take of them that which he desired. So when Harpagos obeyed and uncovered, he saw the remains of his son; and seeing them he was not overcome with amazement but contained himself: and Astyages asked him whether he perceived of what animal he had been eating the flesh: and he said that he perceived, and that whatsoever the king might do was well pleasing to him. Thus having made answer and taking up the parts of the flesh which still remained he went to his house; and after that, I suppose, he would gather all the parts together and bury them.
120. On Harpagos Astyages laid this penalty; and about Cyrus he took thought, and summoned the same men of the Magians who had given judgment about his dream in the manner which has been said: and when they came, Astyages asked how they had given judgment about his vision; and they spoke according to the same manner, saying that the child must have become king if he had lived on and had not died before. He made answer to them thus: "The child is alive and not dead:[129] and while he was dwelling in the country, the boys of the village appointed him king; and he performed completely all those things which they do who are really kings; for he exercised rule,[130] appointed to their places spearmen of the guard and doorkeepers and bearers of messages and all else. Now therefore, to what does it seem to you that these things tend?" The Magians said: "If the child is still alive and became king without any arrangement, be thou confident concerning him and have good courage, for he shall not be ruler again the second time; since some even of our oracles have had but small results,[131] and that at least which has to do with dreams comes often in the end to a feeble accomplishment." Astyages made answer in these words: "I myself also, O Magians, am most disposed to believe that this is so, namely that since the boy was named king the dream has had its fulfilment and that this boy is no longer a source of danger to me. Nevertheless give counsel to me, having well considered what is likely to be most safe both for my house and for you." Replying to this the Magians said: "To us also, O king, it is of great consequence that thy rule should stand firm; for in the other case it is transferred to strangers, coming round to this boy who is a Persian, and we being Medes are made slaves and become of no account in the eyes of the Persians, seeing that we are of different race; but while thou art established as our king, who art one of our own nation, we both have our share of rule and receive great honours from thee. Thus then we must by all means have a care of thee and of thy rule. And now, if we saw in this anything to cause fear, we would declare all to thee beforehand: but as the dream has had its issue in a trifling manner, both we ourselves are of good cheer and we exhort thee to be so likewise: and as for this boy, send him away from before thine eyes to the Persians and to his parents."
121. When he heard this Astyages rejoiced, and calling Cyrus spoke to him thus: "My son, I did thee wrong by reason of a vision of a dream which has not come to pass, but thou art yet alive by thine own destiny; now therefore go in peace to the land of the Persians, and I will send with thee men to conduct thee: and when thou art come thither, thou shalt find a father and a mother not after the fashion of Mitradates the herdsman and his wife."
122. Thus having spoken Astyages sent Cyrus away; and when he had returned and come to the house of Cambyses, his parents received him; and after that, when they learnt who he was, they welcomed him not a little, for they had supposed without doubt that their son had perished straightway after his birth; and they inquired in what manner he had survived. And he told them, saying that before this he had not known but had been utterly in error; on the way, however, he had learnt all his own fortunes: for he had supposed without doubt that he was the son of the herdsman of Astyages, but since his journey from the city began he had learnt the whole story from those who conducted him. And he said that he had been brought up by the wife of the herdsman, and continued to praise her throughout, so that Kyno was the chief person in his tale. And his parents took up this name from him, and in order that their son might be thought by the Persians to have been preserved in a more supernatural manner, they set on foot a report that Cyrus when he was exposed had been reared by a bitch:[132] and from that source has come this report.
More History