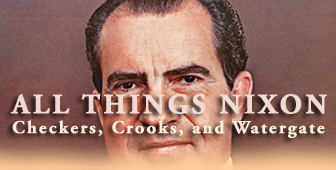 Explorers, Scientists & Inventors

Musicians, Painters & Artists

Poets, Writers & Philosophers

Native Americans & The Wild West

First Ladies

Popes

Troublemakers

Historians

Archaeologists

Royal Families

Tribes & Peoples
Assassinations in History
Who got slain, almost slain, when, how, why, and by whom?

Go to the Assassination Archive

Online History Dictionary A - Z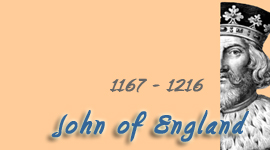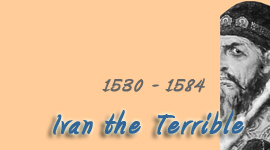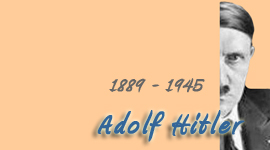 Voyages in History
When did what vessel arrive with whom onboard and where did it sink if it didn't?

Go to the Passage-Chart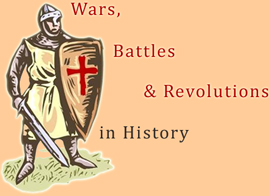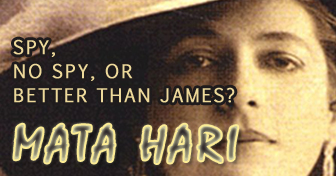 The Divine Almanac
Who all roamed the heavens in olden times? The Who's Who of ancient gods.



Check out the Divine Almanac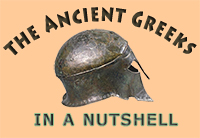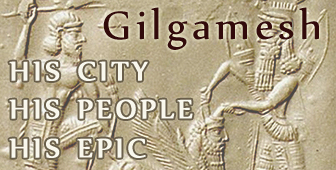 The History of Herodotus: Page 17
Volume One - Book III
31. This they say was the first beginning of the evil deeds of Cambyses; and next after this he put to death his sister, who had accompanied him to Egypt, to whom also he was married, she being his sister by both parents. Now he took her to wife in the following manner (for before this the Persians had not been wont at all to marry their sisters):--Cambyses fell in love with one of his sisters, and desired to take her to wife; so since he had it in mind to do that which was not customary, he called the Royal Judges and asked them whether there existed any law which permitted him who desired it to marry his sister. Now the Royal Judges are men chosen out from among the Persians, and hold their office until they die or until some injustice is found in them, so long and no longer. These pronounce decisions for the Persians and are the expounders of the ordinances of their fathers, and all matters are referred to them. So when Cambyses asked them, they gave him an answer which was both upright and safe, saying that they found no law which permitted a brother to marry his sister, but apart from that they had found a law to the effect that the king of the Persians might do whatsoever he desired. Thus on the one hand they did not tamper with the law for fear of Cambyses, and at the same time, that they might not perish themselves in maintaining the law, they found another law beside that which was asked for, which was in favour of him who wished to marry his sisters. So Cambyses at that time took to wife her with whom he was in love, but after no long time he took another sister. Of these it was the younger whom he put to death, she having accompanied him to Egypt.

32. About her death, as about the death of Smerdis, two different stories are told. The Hellenes say that Cambyses had matched a lion's cub in fight with a dog's whelp, and this wife of his was also a spectator of it; and when the whelp was being overcome, another whelp, its brother, broke its chain and came to help it;
and having become two instead of one, the whelps then got the better of the cub: and Cambyses was pleased at the sight, but she sitting by him began to weep; and Cambyses perceived it and asked wherefore she wept; and she said that she had wept when she saw that the whelp had come to the assistance of its brother, because she remembered Smerdis and perceived that there was no one who would come to his[25] assistance.
The Hellenes say that it was for this saying that she was killed by Cambyses: but the Egyptians say that as they were sitting round at table, the wife took a lettuce and pulled off the leaves all round, and then asked her husband whether the lettuce was fairer when thus plucked round or when covered with leaves, and he said "when covered with leaves": she then spoke thus: "Nevertheless thou didst once produce the likeness of this lettuce, when thou didst strip bare the house of Cyrus." And he moved to anger leapt upon her, being with child, and she miscarried and died.
33. These were the acts of madness done by Cambyses towards those of his own family, whether the madness was produced really on account of Apis or from some other cause, as many ills are wont to seize upon men; for it is said moreover that Cambyses had from his birth a certain grievous malady, that which is called by some the "sacred" disease:[26] and it was certainly nothing strange that when the body was suffering from a grievous malady, the mind should not be sound either.
34. The following also are acts of madness which he did to the other Persians:--To Prexaspes, the man whom he honoured most and who used to bear his messages[26a] (his son also was cup-bearer to Cambyses, and this too was no small honour),--to him it is said that he spoke as follows: "Prexaspes, what kind of a man do the Persians esteem me to be, and what speech do they hold concerning me?" and he said: "Master, in all other respects thou art greatly commended, but they say that thou art overmuch given to love of wine." Thus he spoke concerning the Persians; and upon that Cambyses was roused to anger, and answered thus: "It appears then that the Persians say I am given to wine, and that therefore I am beside myself and not in my right mind; and their former speech then was not sincere." For before this time, it seems, when the Persians and Crœsus were sitting with him in council, Cambyses asked what kind of a man they thought he was as compared with his father Cyrus;[27] and they answered that he was better than his father, for he not only possessed all that his father had possessed, but also in addition to this had acquired Egypt and the Sea. Thus the Persians spoke; but Crœsus, who was present and was not satisfied with their judgment, spoke thus to Cambyses: "To me, O son of Cyrus, thou dost not appear to be equal to thy father, for not yet hast thou a son such as he left behind him in you." Hearing this Cambyses was pleased, and commended the judgment of Crœsus.
35. So calling to mind this, he said in anger to Prexaspes: "Learn then now for thyself whether the Persians speak truly, or whether when they say this they are themselves out of their senses: for if I, shooting at thy son there standing before the entrance of the chamber, hit him in the very middle of the heart, the Persians will be proved to be speaking falsely, but if I miss, then thou mayest say that the Persians are speaking the truth and that I am not in my right mind." Having thus said he drew his bow and hit the boy; and when the boy had fallen down, it is said that he ordered them to cut open his body and examine the place where he was hit; and as the arrow was found to be sticking in the heart, he laughed and was delighted, and said to the father of the boy: "Prexaspes, it has now been made evident, as thou seest, that I am not mad, but that it is the Persians who are out of their senses; and now tell me, whom of all men didst thou ever see before this time hit the mark so well in shooting?" Then Prexaspes, seeing that the man was not in his right senses and fearing for himself, said: "Master, I think that not even God himself could have hit the mark so fairly." Thus he did at that time: and at another time he condemned twelve of the Persians, men equal to the best, on a charge of no moment, and buried them alive with the head downwards.
36. When he was doing these things, Crœsus the Lydian judged it right to admonish him in the following words: "O king, do not thou indulge the heat of thy youth and passion in all things, but retain and hold thyself back: it is a good thing to be prudent, and forethought is wise. Thou however are putting to death men who are of thine own people, condemning them on charges of no moment, and thou art putting to death men's sons also. If thou do many such things, beware lest the Persians make revolt from thee. As for me, thy father Cyrus gave me charge, earnestly bidding me to admonish thee, and suggest to thee that which I should find to be good." Thus he counselled him, manifesting goodwill towards him; but Cambyses answered: "Dost /thou/ venture to counsel me, who excellently well didst rule thine own country, and well didst counsel my father, bidding him pass over the river Araxes and go against the Massagetai, when they were willing to pass over into our land, and so didst utterly ruin thyself by ill government of thine own land, and didst utterly ruin Cyrus, who followed thy counsel. However thou shalt not escape punishment now, for know that before this I had very long been desiring to find some occasion against thee." Thus having said he took his bow meaning to shoot him, but Crœsus started up and ran out: and so since he could not shoot him, he gave orders to his attendants to take and slay him. The attendants however, knowing his moods, concealed Crœsus, with the intention that if Cambyses should change his mind and seek to have Crœsus again, they might produce him and receive gifts as the price of saving his life; but if he did not change his mind nor feel desire to have him back, then they might kill him. Not long afterwards Cambyses did in fact desire to have Crœsus again, and the attendants perceiving this reported to him that he was still alive: and Cambyses said that he rejoiced with Crœsus that he was still alive, but that they who had preserved him should not get off free, but he would put them to death: and thus he did.
37. Many such acts of madness did he both to Persians and allies, remaining at Memphis and opening ancient tombs and examining the dead bodies. Likewise also he entered into the temple of Hephaistos and very much derided the image of the god: for the image of Hephaistos very nearly resembles the Phenician /Pataicoi/, which the Phenicians carry about on the prows of their triremes; and for him who has not seen these, I will indicate its nature,--it is the likeness of a dwarfish man. He entered also into the temple of the Cabeiroi, into which it is not lawful for any one to enter except the priest only, and the images there he even set on fire, after much mockery of them. Now these also are like the images of Hephaistos, and it is said that they are the children of that god.
38. It is clear to me therefore by every kind of proof that Cambyses was mad exceedingly; for otherwise he would not have attempted to deride religious rites and customary observances. For if one should propose to all men a choice, bidding them select the best customs from all the customs that there are, each race of men, after examining them all, would select those of his own people; thus all think that their own customs are by far the best: and so it is not likely that any but a madman would make a jest of such things. Now of the fact that all men are thus wont to think about their customs, we may judge by many other proofs and more specially by this which follows:--Dareios in the course of his reign summoned those of the Hellenes who were present in his land, and asked them for what price they would consent to eat up their fathers when they died; and they answered that for no price would they do so. After this Dareios summoned those Indians who are called Callatians, who eat their parents, and asked them in presence of the Hellenes, who understood what they said by help of an interpreter, for what payment they would consent to consume with fire the bodies of their fathers when they died; and they cried out aloud and bade him keep silence from such words. Thus then these things are established by usage, and I think that Pindar spoke rightly in his verse, when he said that "of all things law is king."[28]
*****
39. Now while Cambyses was marching upon Egypt, the Lacedemonians also had made an expedition against Samos and against Polycrates the son of Aiakes, who had risen against the government and obtained rule over Samos. At first he had divided the State into three parts and had given a share to his brothers Pantagnotos and Syloson; but afterwards he put to death one of these, and the younger, namely Syloson, he drove out, and so obtained possession of the whole of Samos. Then, being in possession,[29] he made a guest-friendship with Amasis the king of Egypt, sending him gifts and receiving gifts in return from him. After this straightway within a short period of time the power of Polycrates increased rapidly, and there was much fame of it not only in Ionia, but also over the rest of Hellas: for to whatever part he directed his forces, everything went fortunately for him: and he had got for himself a hundred fifty-oared galleys and a thousand archers, and he plundered from all, making no distinction of any; for it was his wont to say that he would win more gratitude from his friend by giving back to him that which he had taken, than by not taking at all.[30] So he had conquered many of the islands and also many cities of the continent, and besides other things he gained the victory in a sea-fight over the Lesbians, as they were coming to help the Milesians with their forces, and conquered them: these men dug the whole trench round the wall of the city of Samos working in chains.
40. Now Amasis, as may be supposed, did not fail to perceive that Polycrates was very greatly fortunate, and[31] it was to him an object of concern; and as much more good fortune yet continued to come to Polycrates, he wrote upon a paper these words and sent them to Samos: "Amasis to Polycrates thus saith:--It is a pleasant thing indeed to hear that one who is a friend and guest is faring well; yet to me thy great good fortune is not pleasing, since I know that the Divinity is jealous; and I think that I desire, both for myself and for those about whom I have care, that in some of our affairs we should be prosperous and in others should fail, and thus go through life alternately faring[32] well and ill, rather than that we should be prosperous in all things: for never yet did I hear tell of any one who was prosperous in all things and did not come to an utterly[33] evil end at the last. Now therefore do thou follow my counsel and act as I shall say with respect to thy prosperous fortunes. Take thought and consider, and that which thou findest to be the most valued by thee, and for the loss of which thou wilt most be vexed in thy soul, that take and cast away in such a manner that it shall never again come to the sight of men; and if in future from that time forward good fortune does not befall thee in alternation with calamities,[34] apply remedies in the manner by me suggested."
41. Polycrates, having read this and having perceived by reflection that Amasis suggested to him good counsel, sought to find which one of his treasures he would be most afflicted in his soul to lose; and seeking he found this which I shall say:--he had a signet which he used to wear, enchased in gold and made of an emerald stone; and it was the work of Theodoros the son of Telecles of Samos.[35] Seeing then that he thought it good to cast this away, he did thus:-- he manned a fifty-oared galley with sailors and went on board of it himself; and then he bade them put out into the deep sea. And when he had got to a distance from the island, he took off the signet-ring, and in the sight of all who were with him in the ship he threw it into the sea. Thus having done he sailed home; and when he came to his house he mourned for his loss.
42. But on the fifth or sixth day after these things it happened to him as follows:--a fisherman having caught a large and beautiful fish, thought it right that this should be given as a gift to Polycrates. He bore it therefore to the door of the palace and said that he desired to come into the presence of Polycrates, and when he had obtained this he gave him the fish, saying: "O king, having taken this fish I did not think fit to bear it to the market, although I am one who lives by the labour of his hands; but it seemed to me that it was worthy of thee and of thy monarchy: therefore I bring it and present it to thee." He then, being pleased at the words spoken, answered thus: "Thou didst exceedingly well, and double thanks are due to thee, for thy words and also for thy gift; and we invite thee to come to dinner." The fisherman then, thinking this a great thing, went away to this house; and the servants as they were cutting up the fish found in its belly the signet-ring of Polycrates. Then as soon as they had seen it and taken it up, they bore it rejoicing to Polycrates, and giving him the signet-ring they told him in what manner it had been found: and he perceiving that the matter was of God, wrote upon paper all that he had done and all that had happened to him, and having written he despatched it to Egypt.[36]
43. Then Amasis, when he had read the paper which had come from Polycrates, perceived that it was impossible for man to rescue man from the event which was to come to pass, and that Polycrates was destined not to have a good end, being prosperous in all things, seeing that he found again even that which he cast away. Therefore he sent an envoy to him in Samos and said that he broke off the guest- friendship; and this he did lest when a fearful and great mishap befell Polycrates, he might himself be grieved in his soul as for a man who was his guest.
44. It was this Polycrates then, prosperous in all things, against whom the Lacedemonians were making an expedition, being invited by those Samians who afterwards settled at Kydonia in Crete, to come to their assistance. Now Polycrates had sent an envoy to Cambyses the son of Cyrus without the knowledge of the Samians, as he was gathering an army to go against Egypt, and had asked him to send to him in Samos and to ask for an armed force. So Cambyses hearing this very readily sent to Samos to ask Polycrates to send a naval force with him against Egypt: and Polycrates selected of the citizens those whom he most suspected of desiring to rise against him and sent them away in forty triremes, charging Cambyses not to send them back.
45. Now some say that those of the Samians who were sent away by Polycrates never reached Egypt, but when they arrived on their voyage at Carpathos,[37] they considered with themselves, and resolved not to sail on any further: others say that they reached Egypt and being kept under guard there, they made their escape from thence. Then, as they were sailing in to Samos, Polycrates encountered them with ships and engaged battle with them; and those who were returning home had the better and landed in the island; but having fought a land-battle in the island, they were worsted, and so sailed to Lacedemon. Some however say that those from Egypt defeated Polycrates in the battle; but this in my opinion is not correct, for there would have been no need for them to invite the assistance of the Lacedemonians if they had been able by themselves to bring Polycrates to terms. Moreover, it is not reasonable either, seeing that he had foreign mercenaries and native archers very many in number, to suppose that he was worsted by the returning Samians, who were but few. Then Polycrates gathered together the children and wives of his subjects and confined them in the ship- sheds, keeping them ready so that, if it should prove that his subjects deserted to the side of the returning exiles, he might burn them with the sheds.
46. When those of the Samians who had been driven out by Polycrates reached Sparta, they were introduced before the magistrates and spoke at length, being urgent in their request. The magistrates however at the first introduction replied that they had forgotten the things which had been spoken at the beginning, and did not understand those which were spoken at the end. After this they were introduced a second time, and bringing with them a bag they said nothing else but this, namely that the bag was in want of meal; to which the others replied that they had overdone it with the bag.[38] However, they resolved to help them.
47. Then the Lacedemonians prepared a force and made expedition to Samos, in repayment of former services, as the Samians say, because the Samians had first helped them with ships against the Messenians; but the Lacedemonians say that they made the expedition not so much from desire to help the Samians at their request, as to take vengeance on their own behalf for the robbery of the mixing-bowl which they had been bearing as a gift to Crœsus,[39] and of the corslet which Amasis the king of Egypt had sent as a gift to them; for the Samians had carried off the corslet also in the year before they took the bowl; and it was of linen with many figures woven into it and embroidered with gold and with cotton; and each thread of this corslet is worthy of admiration, for that being itself fine it has in it three hundred and sixty fibres, all plain to view. Such another as this moreover is that which Amasis dedicated as an offering to Athene at Lindos.
48. The Corinthians also took part with zeal in this expedition against Samos, that it might be carried out; for there had been an offence perpetrated against them also by the Samians a generation before[40] the time of this expedition and about the same time as the robbery of the bowl. Periander the son of Kypselos had despatched three hundred sons of the chief men of Corcyra to Alyattes at Sardis to be made eunuchs; and when the Corinthians who were conducting the boys had put in to Samos, the Samians, being informed of the story and for what purpose they were being conducted to Sardis, first instructed the boys to lay hold of the temple of Artemis, and then they refused to permit the Corinthians to drag the suppliants away from the temple: and as the Corinthians cut the boys off from supplies of food, the Samians made a festival, which they celebrate even to the present time in the same manner: for when night came on, as long as the boys were suppliants they arranged dances of maidens and youths, and in arranging the dances they made it a rule of the festival that sweet cakes of sesame and honey should be carried, in order that the Corcyrean boys might snatch them and so have support; and this went on so long that at last the Corinthians who had charge of the boys departed and went away; and as for the boys, the Samians carried them back to Corcyra.
49. Now, if after the death of Periander the Corinthians had been on friendly terms with the Corcyreans, they would not have joined in the expedition against Samos for the cause which has been mentioned; but as it is, they have been ever at variance with one another since they first colonised the island.[41] This then was the cause why the Corinthians had a grudge against the Samians.
50. Now Periander had chosen out the sons of the chief men of Corcyra and was sending them to Sardis to be made eunuchs, in order that he might have revenge; since the Corcyreans had first begun the offence and had done to him a deed of reckless wrong. For after Periander had killed his wife Melissa, it chanced to him to experience another misfortune in addition to that which had happened to him already, and this was as follows:--He had by Melissa two sons, the one of seventeen and the other of eighteen years. These sons their mother's father Procles, who was despot of Epidauros, sent for to himself and kindly entertained, as was to be expected seeing that they were the sons of his own daughter; and when he was sending them back, he said in taking leave of them: "Do ye know, boys, who it was that killed your mother?" Of this saying the elder of them took no account, but the younger, whose name was Lycophron, was grieved so greatly at hearing it, that when he reached Corinth again he would neither address his father, nor speak to him when his father would have conversed with him, nor give any reply when he asked questions, regarding him as the murderer of his mother. At length Periander being enraged with his son drove him forth out of his house.
51. And having driven him forth, he asked of the elder son what his mother's father had said to them in his conversation. He then related how Procles had received them in a kindly manner, but of the saying which he had uttered when he parted from them he had no remembrance, since he had taken no note of it. So Periander said that it could not be but that he had suggested to them something, and urged him further with questions; and he after that remembered, and told of this also. Then Periander taking note of it[42] and not desiring to show any indulgence, sent a messenger to those with whom the son who had been driven forth was living at that time, and forbade them to receive him into their houses; and whenever having been driven away from one house he came to another, he was driven away also from this, since Periander threatened those who received him, and commanded them to exclude him; and so being driven away again he would go to another house, where persons lived who were his friends, and they perhaps received him because he was the son of Periander, notwithstanding that they feared.
52. At last Periander made a proclamation that whosoever should either receive him into their houses or converse with him should be bound to pay a fine[43] to Apollo, stating the amount that it should be. Accordingly, by reason of this proclamation no one was willing either to converse with him or to receive him into their house; and moreover even he himself did not think it fit to attempt it, since it had been forbidden, but he lay about in the porticoes enduring exposure: and on the fourth day after this, Periander seeing him fallen into squalid misery and starvation felt pity for him; and abating his anger he approached him and began to say: "Son, which of these two is to be preferred, the fortune which thou dost now experience and possess,[44] or to inherit the power and wealth which I possess now, by being submissive to thy father's will? Thou however, being my son and the prince[45] of wealthy Corinth, didst choose nevertheless the life of a vagabond by making opposition and displaying anger against him with whom it behoved thee least to deal so; for if any misfortune happened in those matters, for which cause thou hast suspicion against me, this has happened to me first, and I am sharer in the misfortune more than others, inasmuch as I did the deed[46] myself. Do thou however, having learnt by how much to be envied is better than to be pitied, and at the same time what a grievous thing it is to be angry against thy parents and against those who are stronger than thou, come back now to the house." Periander with these words endeavoured to restrain him; but he answered nothing else to his father, but said only that he ought to pay a fine to the god for having come to speech with him. Then Periander, perceiving that the malady of his son was hopeless and could not be overcome, despatched a ship to Corcyra, and so sent him away out of his sight, for he was ruler also of that island; and having sent him away, Periander proceeded to make war against his father-in-law Procles, esteeming him most to blame for the condition in which he was; and he took Epidauros and took also Procles himself and made him a prisoner.
53. When however, as time went on, Periander had passed his prime and perceived within himself that he was no longer able to overlook and manage the government of the State, he sent to Corcyra and summoned Lycophron to come back and take the supreme power; for in the elder of his sons he did not see the required capacity, but perceived clearly that he was of wits too dull. Lycophron however did not deign even to give an answer to the bearer of his message. Then Periander, clinging still in affection to the youth, sent to him next his own daughter, the sister of Lycophron, supposing that he would yield to her persuasion more than to that of others; and she arrived there and spoke to him thus: "Boy, dost thou desire that both the despotism should fall to others, and also the substance of thy father, carried off as plunder, rather than that thou shouldest return back and possess them? Come back to thy home: cease to torment thyself. Pride is a mischievous possession. Heal not evil with evil. Many prefer that which is reasonable to that which is strictly just; and many ere now in seeking the things of their mother have lost the things of their father. Despotism is an insecure thing, and many desire it: moreover he is now an old man and past his prime. Give not thy good things unto others." She thus said to him the most persuasive things, having been before instructed by her father: but he in answer said, that he would never come to Corinth so long as he heard that his father was yet alive. When she had reported this, Periander the third time sent an envoy, and said that he desired himself to come to Corcyra, exhorting Lycophron at the same time to come back to Corinth and to be his successor on the throne. The son having agreed to return on these terms, Periander was preparing to sail to Corcyra and his son to Corinth; but the Corcyreans, having learnt all that had taken place, put the young man to death, in order that Periander might not come to their land. For this cause it was that Periander took vengeance on those of Corcyra.
54. The Lacedemonians then had come with a great armament and were besieging Samos; and having made an attack upon the wall, they occupied the tower which stands by the sea in the suburb of the city, but afterwards when Polycrates came up to the rescue with a large body they were driven away from it. Meanwhile by the upper tower which is upon the ridge of the mountain there had come out to the fight the foreign mercenaries and many of the Samians themselves, and these stood their ground against the Lacedemonians for a short while and then began to fly backwards; and the Lacedemonians followed and were slaying them.
55. Now if the Lacedemonians there present had all been equal on that day to Archias and Lycopas, Samos would have been captured; for Archias and Lycopas alone rushed within the wall together with the flying Samians, and being shut off from retreat were slain within the city of the Samians. I myself moreover had converse in Pitane (for to that deme he belonged) with the third in descent from this Archias, another Archias the son of Samios the son of Archias, who honoured the Samians of all strangers most; and not only so, but he said that his own father had been called Samios because /his/ father Archias had died by a glorious death in Samos; and he said that he honoured Samians because his grandfather had been granted a public funeral by the Samians.
56. The Lacedemonians then, when they had been besieging Samos for forty days and their affairs made no progress, set forth to return to Peloponnesus. But according to the less credible account which has been put abroad of these matters Polycrates struck in lead a quantity of a certain native coin, and having gilded the coins over, gave them to the Lacedemonians, and they received them and upon that set forth to depart. This was the first expedition which the Lacedemonians (being Dorians)[46a] made into Asia.
57. Those of the Samians who had made the expedition against Polycrates themselves also sailed away, when the Lacedemonians were about to desert them, and came to Siphnos: for they were in want of money, and the people of Siphnos were then at their greatest height of prosperity and possessed wealth more than all the other islanders, since they had in their island mines of gold and silver, so that there is a treasury dedicated at Delphi with the tithe of the money which came in from these mines, and furnished in a manner equal to the wealthiest of these treasuries: and the people used to divide among themselves the money which came in from the mines every year. So when they were establishing the treasury, they consulted the Oracle as to whether their present prosperity was capable of remaining with them for a long time, and the Pythian prophetess gave them this reply: "But when with white shall be shining[47] the hall of the city[48] in Siphnos, And when the market is white of brow, one wary is needed Then, to beware of an army[49] of wood and a red-coloured herald." Now just at that time the market-place and city hall[48] of the Siphnians had been decorated with Parian marble.
58. This oracle they were not able to understand either then at first or when the Samians had arrived: for as soon as the Samians were putting in[50] to Siphnos they sent one of their ships to bear envoys to the city: now in old times all ships were painted with red, and this was that which the Pythian prophetess was declaring beforehand to the Siphnians, bidding them guard against the "army of wood" and the "red-coloured herald." The messengers accordingly came and asked the Siphnians to lend them ten talents; and as they refused to lend to them, the Samians began to lay waste their lands: so when they were informed of it, forthwith the Siphnians came to the rescue, and having engaged battle with them were defeated, and many of them were cut off by the Samians and shut out of the city; and the Samians after this imposed upon them a payment of a hundred talents.
59. Then from the men of Hermion they received by payment of money the island of Hydrea, which is near the coast of Peloponnese, and they gave it in charge to the Troizenians, but they themselves settled at Kydonia which is in Crete, not sailing thither for that purpose but in order to drive the Zakynthians out of the island. Here they remained and were prosperous for five years, so much so that they were the builders of the temples which are now existing in Kydonia, and also of the house of Dictyna.[51] In the sixth year however the Eginetans together with the Cretans conquered them in a sea-fight and brought them to slavery; and they cut off the prows of their ships, which were shaped like boars, and dedicated them in the temple of Athene in Egina. This the Eginetans did because they had a grudge against the Samians; for the Samians had first made expedition against Egina, when Amphicrates was king in Samos, and had done much hurt to the Eginetans and suffered much hurt also from them. Such was the cause of this event: 60, and about the Samians I have spoken at greater length, because they have three works which are greater than any others that have been made by Hellenes: first a passage beginning from below and open at both ends, dug through a mountain not less than a hundred and fifty fathoms[52] in height; the length of the passage is seven furlongs[53] and the height and breadth each eight feet, and throughout the whole of it another passage has been dug twenty cubits in depth and three feet in breadth, through which the water is conducted and comes by the pipes to the city, brought from an abundant spring: and the designer of this work was a Megarian, Eupalinos the son of Naustrophos. This is one of the three; and the second is a mole in the sea about the harbour, going down to a depth of as much as[54] twenty fathoms; and the length of the mole is more than two furlongs. The third work which they have executed is a temple larger than all the other temples of which we know. Of this the first designer was Rhoicos the son of Philes, a native of Samos. For this reason I have spoken at greater length of the Samians.
*****
More History